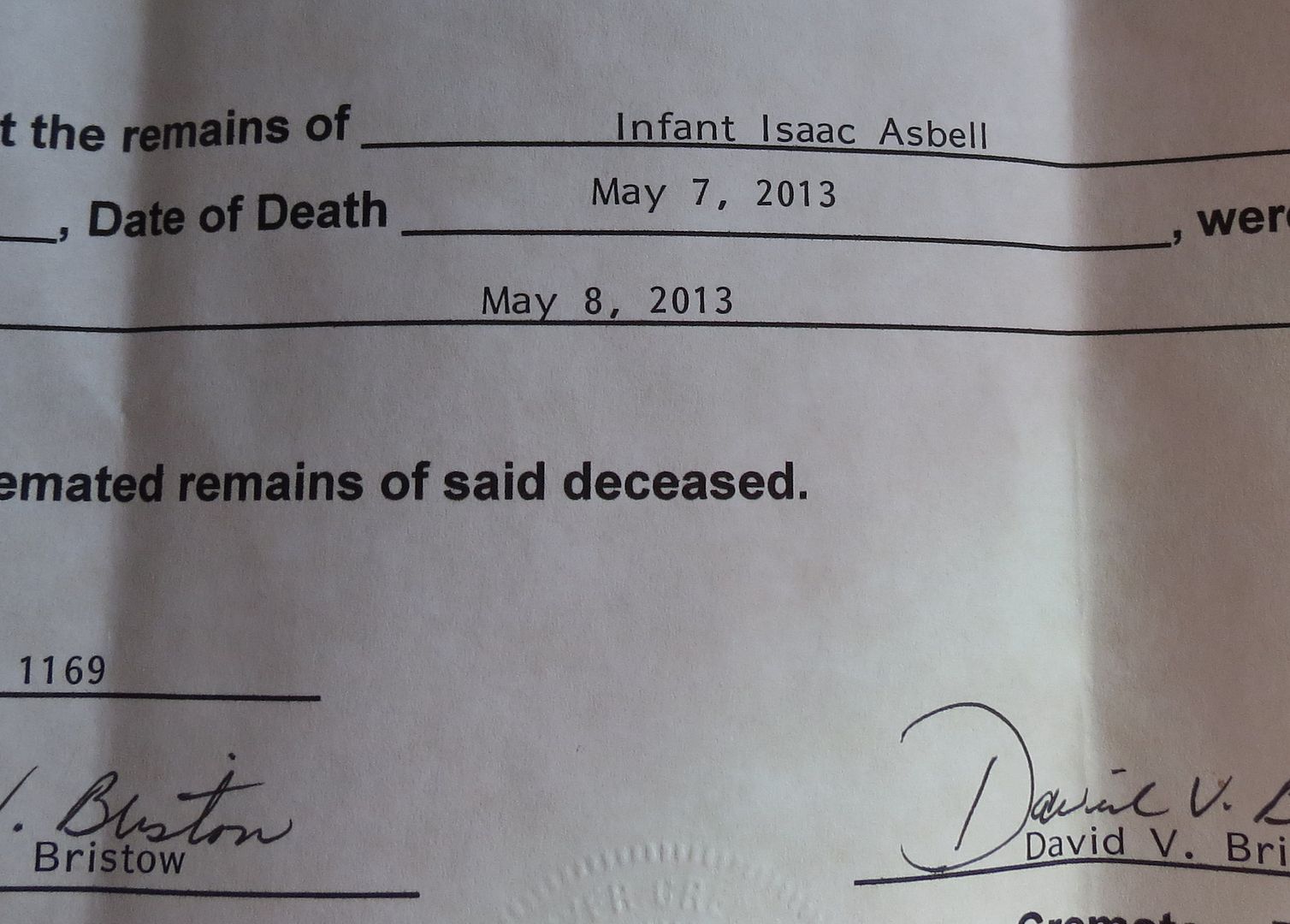 I was singing with the radio while cleaning before our trip away when I came across Isaac's cremation certificate. It was in an envelope with the bill and death certificate. Clint had tucked it away after we picked up Isaac's ashes in an effort to keep me from stumbling onto it. Seeing Isaac's name, the phrase "remains of said deceased" together hurt. It caught me so off guard; I had to sit down.
I told myself, "Wendy, you can get really upset over this, and no one who knows the story will blame you. But, what will you gain from doing that? Or, you can get up and keep going and try to live a life that is pleasing to the Lord."
I reflected on how God carried me through the grief and gave me a ministry through Isaac. I could see women's faces in my mind from when I talked with them about loss, brokenness, healing, and God's plan and promises.
I wanted to know my son and have time with him on this earth.
I also thought about how time is precious and needs to be valued and appreciated.
I thanked God for Isaac and all He has worked through his short existence, told the Lord I still hurt and struggle with it at times but ultimately know there is a purpose, and went back to work serving the family God has given me.