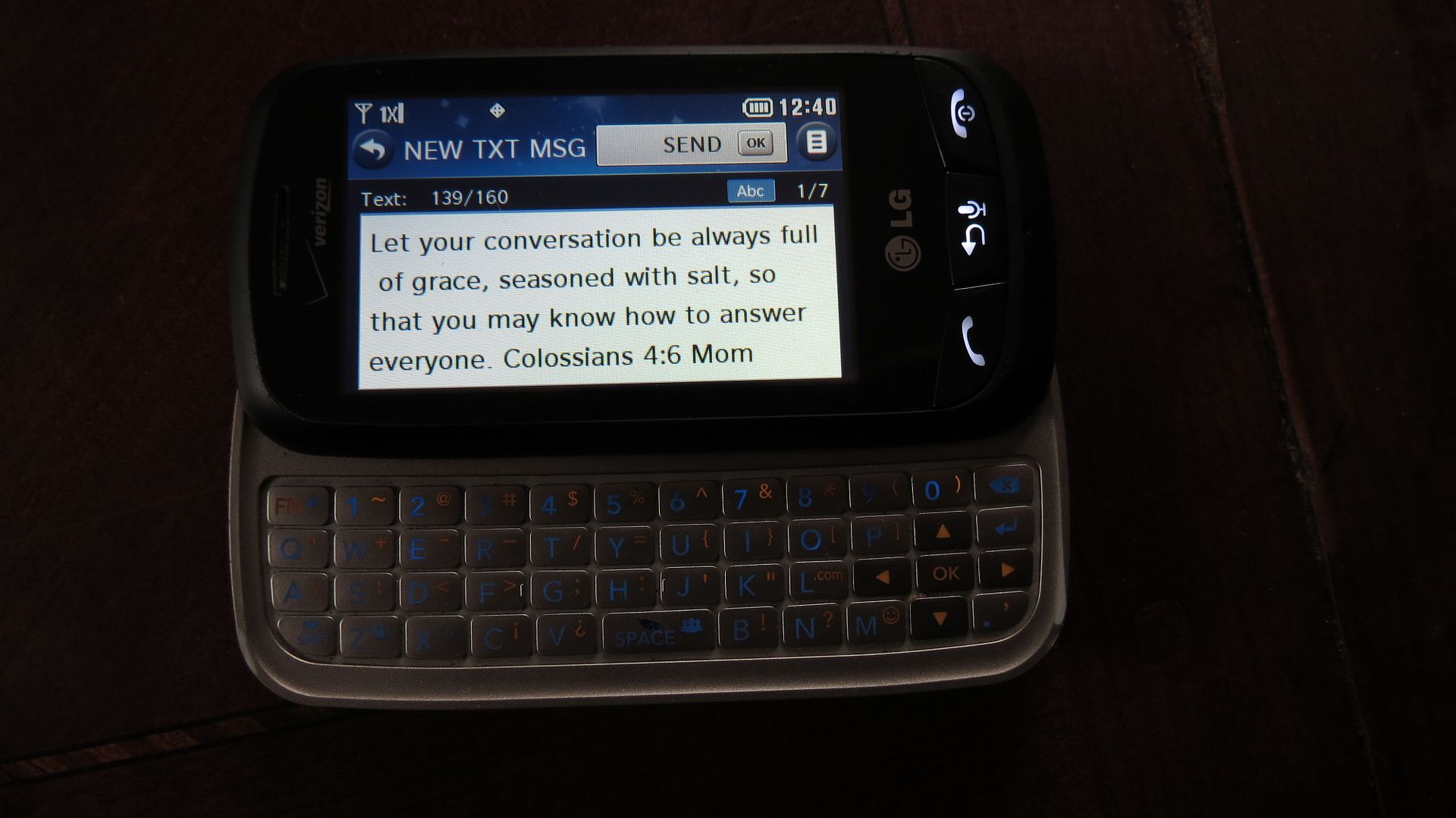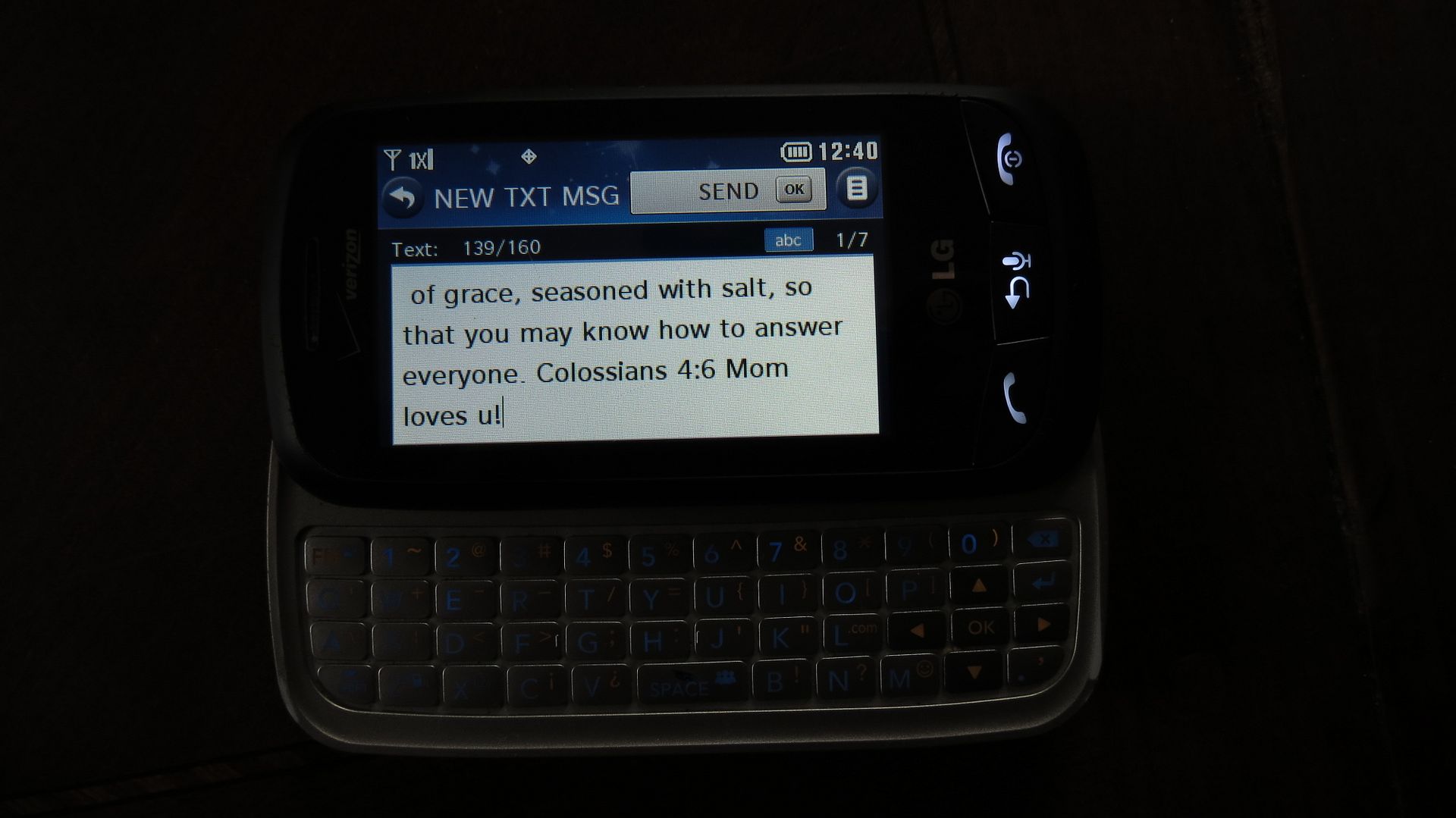 Send a Bible verse through text each morning to your husband, children, extended family, and friends. It takes less than two minutes to type a verse in and will help you learn and meditate on verses too. One short text can bless multiple people!
I've done this for over three years and each person who receives it has thanked me for it more than once.
If I don't send it, they know I am off my game and will call or text and pray for me. So, it has a built in self help feature too! LOL!
2 Timothy 3:16
All Scripture is God-breathed and is useful for teaching, rebuking, correcting, and training in righteousness.
James 1:22
Do not merely listen to the word, and so deceive yourselves. Do what it says.