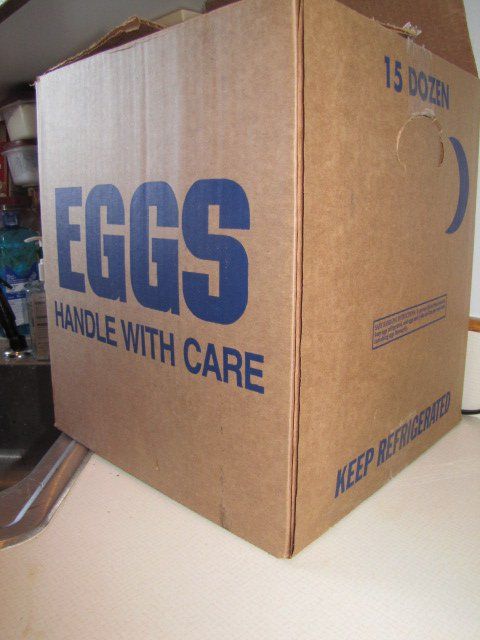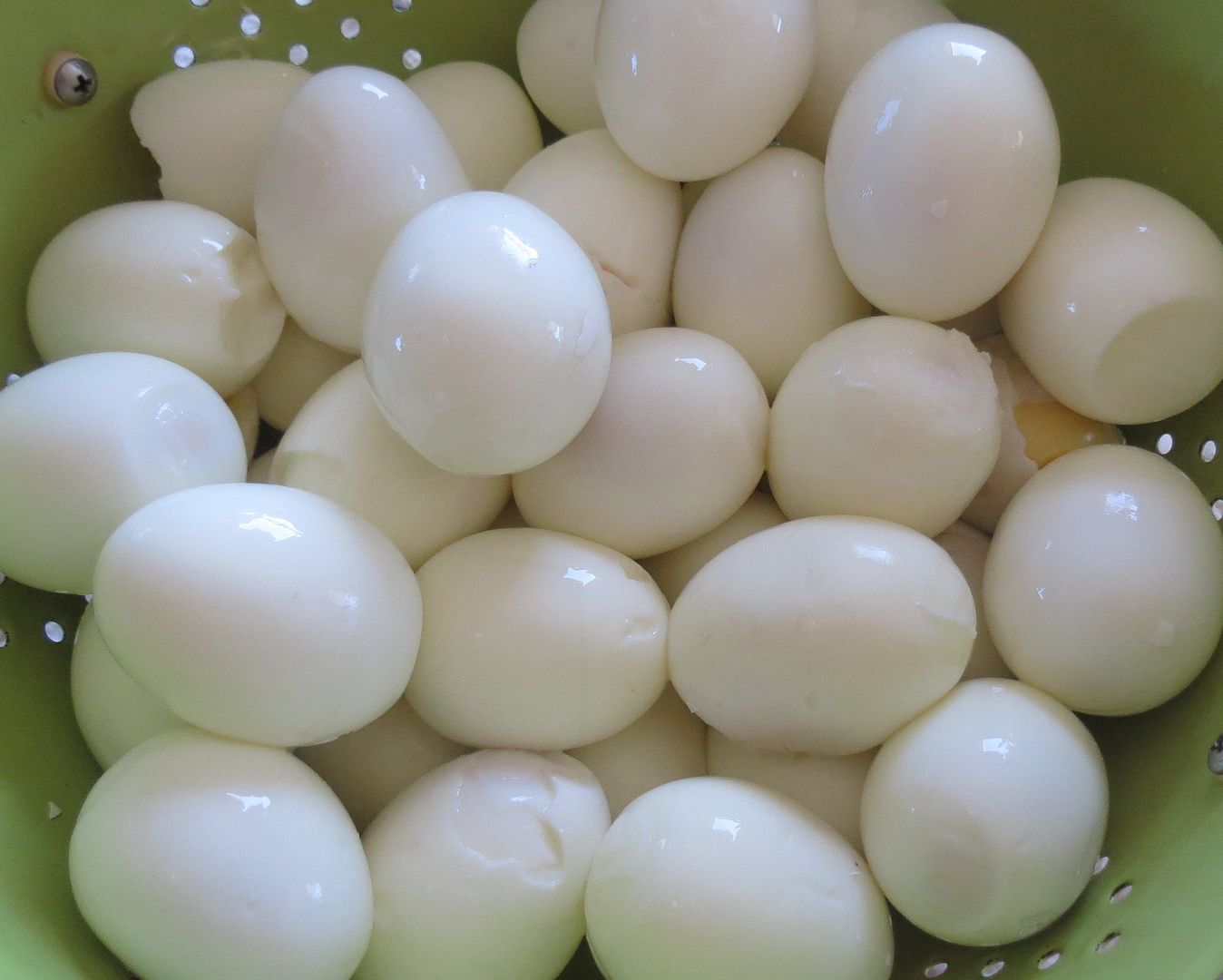 Boiled eggs are a great thing for a busy mama to have on hand.
They are a nutrient dense food that is quick to make. They can be consumed quickly in the morning or easily carried for lunch later. They are great on the go foods and come in their own wrapper! If Mom needs an energy boost, eggs pack a nice protein punch!*
I have been making between 5 and 7 dozen at a time lately. My husband and children ate them in two days the first time and three days the second!
Boiled eggs serve as both meals and healthy snacks. Most of the ones I boil are eaten as snacks by my five youngest but very quickly growing and very physically active children.
It is a time saver to me to make a big batch at one time. I boil mine in a very large enamelware canner and do two layers with baking soda which seems to help with shell removal. I have no problem with eggs breaking. I bring them to a boil and then turn the stove off and let them sit for 10-15 minutes. Then I pour off the hot water and fill with cold water to cool them faster. I peel mine all at once for my family to save them a step and to help control messes by the younger ones.
I rarely buy junk food, so I allow them to get things like fruit, veggies, and the boiled eggs any time they want it as long as they are not wasteful.
For breakfasts I package two eggs in a sandwich bag and put it in the fridge with other "ready to go" breakfast items. Clint and Brandon often take theirs to work with them. Amanda and I like the convenience of having something ready in the mornings. For the younger children, I put them in big plastic ice cream containers and let them have them as they want them.
Luke 11:11-13
What father among you, if his son asks for a fish, will instead of a fish give him a serpent;
or if he asks for an egg, will give him a scorpion?
If you then, who are evil, know how to give good gifts to your children, how much more will the heavenly Father give the Holy Spirit to those who ask him