Five years ago, we kept a freezer from being tossed into the landfill. Clint repurposed it into an incubator. We had an 80-90% hatch rate (of fertile eggs) which, for those who don't know. is very good. We stored it in the barn during one winter and lost it in the barn fire.
This year, Clint built me a new one. He's actually building me three. Two of them will be in the side by side fridge/freezer below.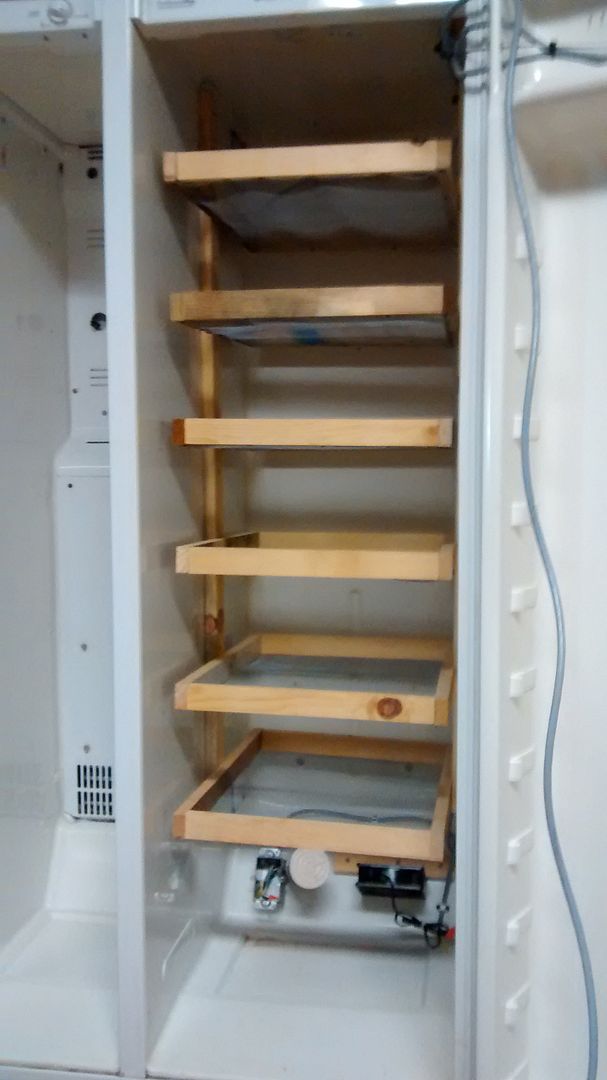 This is a fridge we bought in great used condition for $150 and used as a second fridge for our large family for a good while. We repurposed it to keep it out of the landfill.
We are using a ceramic heater from an old reptile tank and computer fan for forced air circulation.
type J thermocouple
phased out, so also headed for the landfill
The wood was in our wood shed which we fill with any scraps we feel we can reuse.
The wire was from another project too.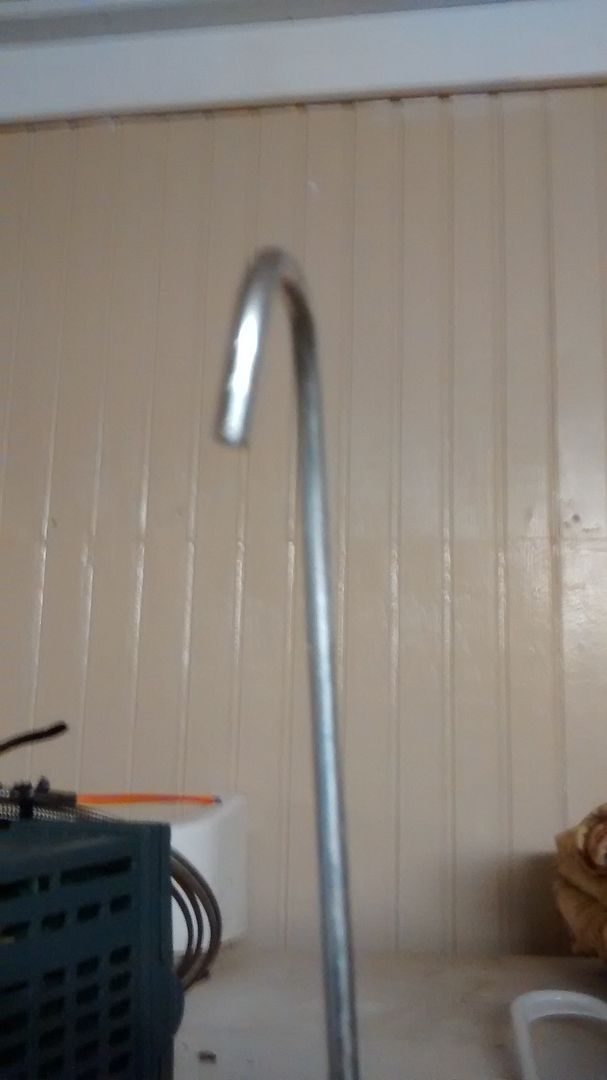 pulling this lever up and down shifts the egg racks
no need to open the door
This one side of the fridge turned incubator
will hold 600 chicken eggs
.
If you click that link, you will see Clint's awesome skills have saved us a pretty penny!