I had no idea what this package from Jerusalem was: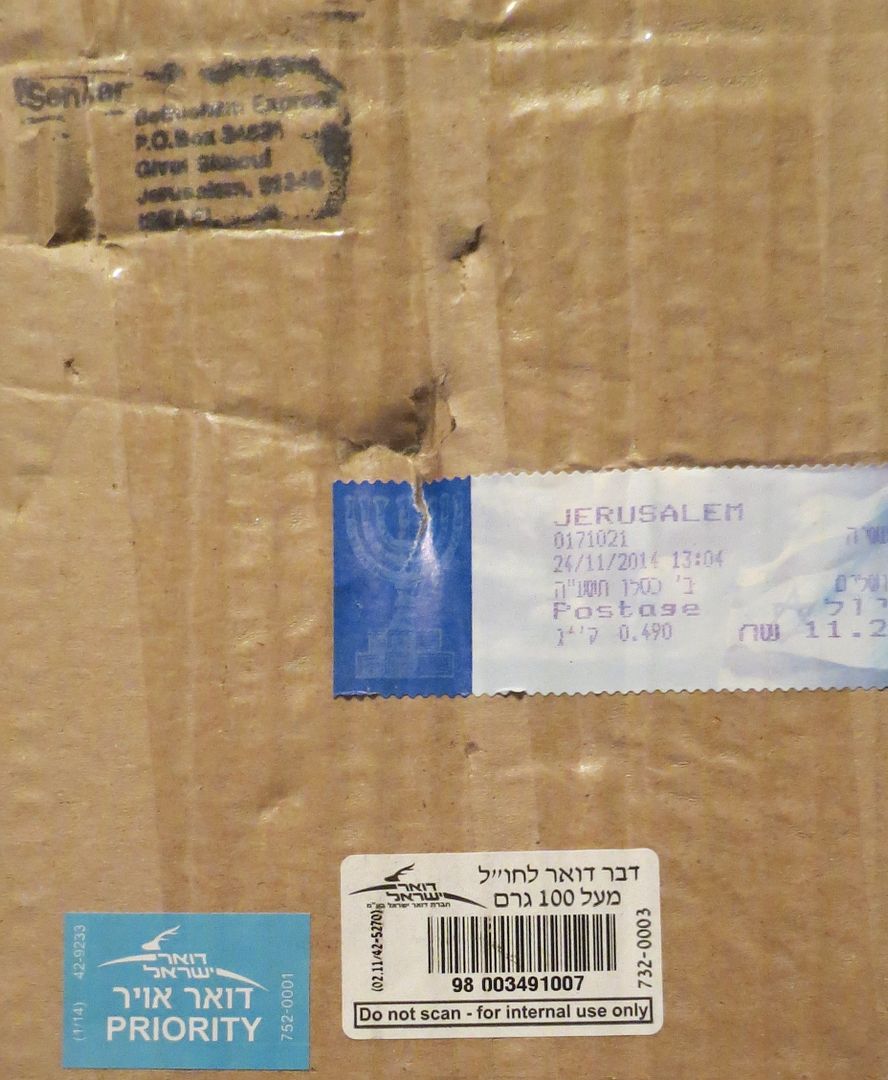 I collect wooden spoons, adore the look of olive wood, and love the nation of Israel.
Brandon combined the three and got me not one,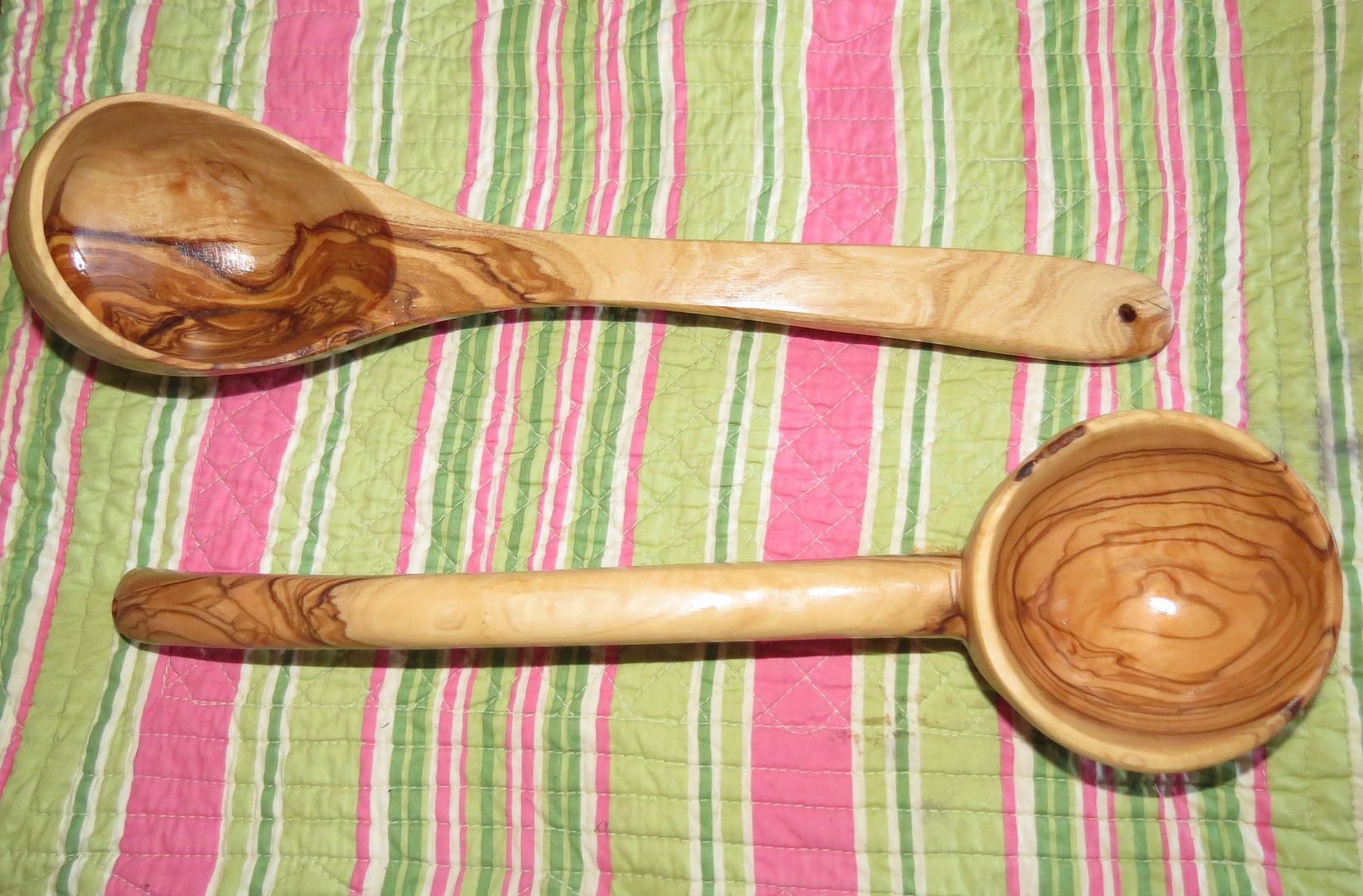 They are just beautiful after seasoning with olive oil!
I plan to make the Low Carb Bacon Chicken Chowder to stock Brandon's freezer in his office as a thank you.