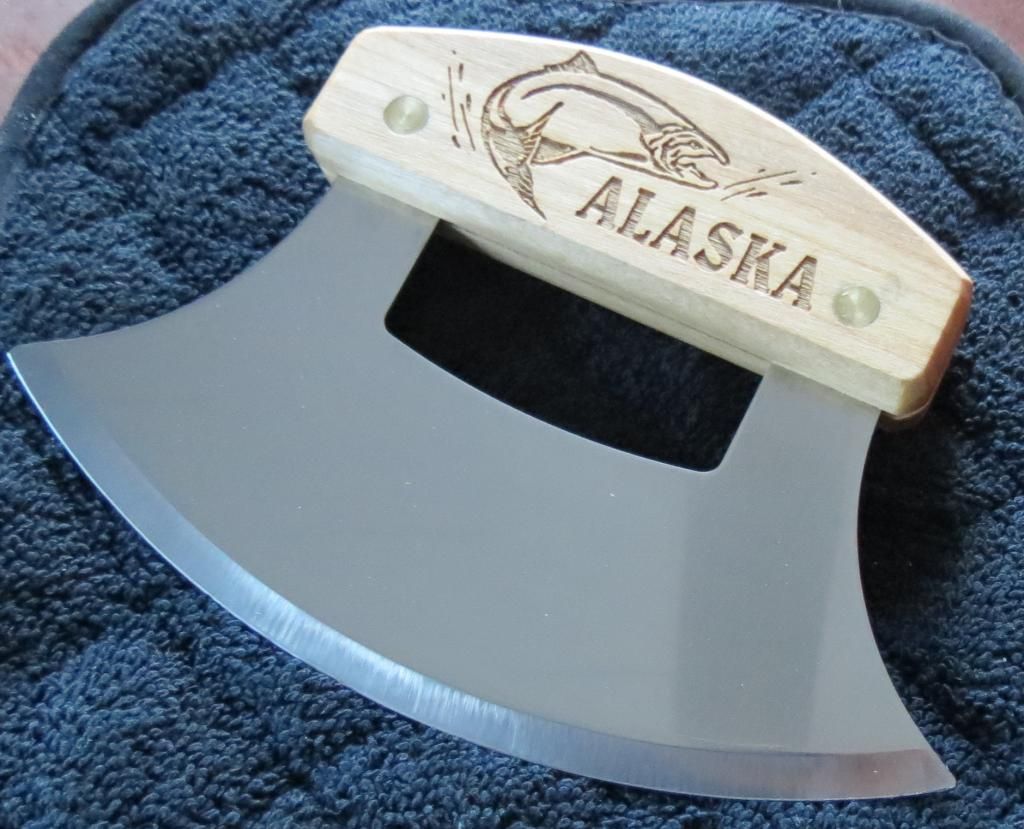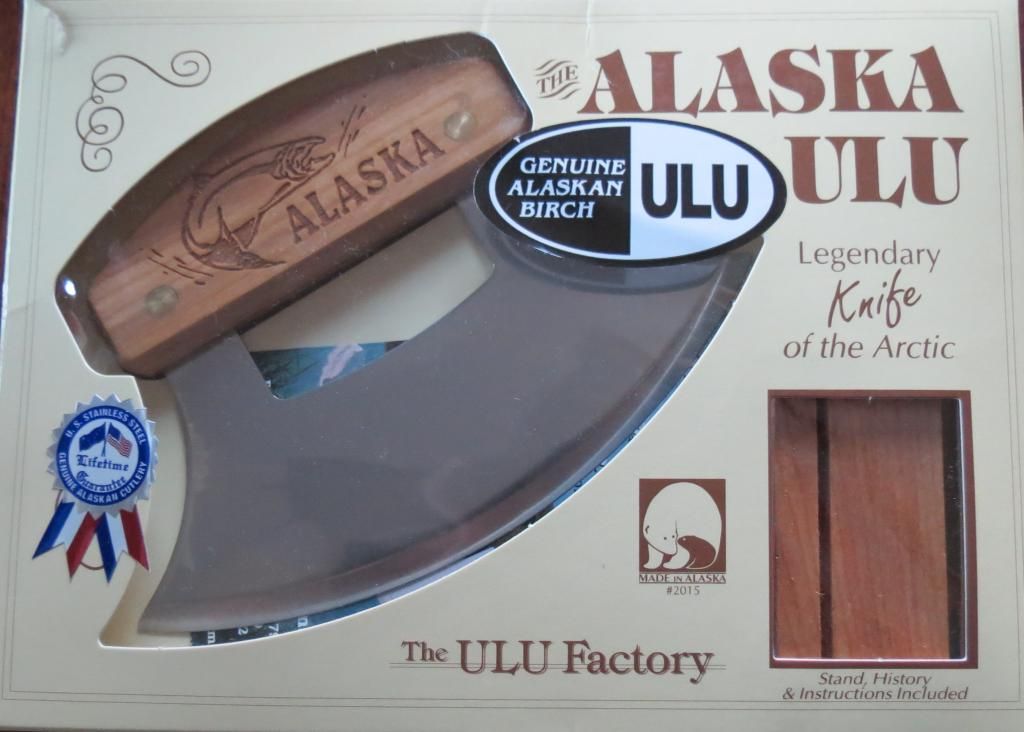 We love our family in Alaska
we love our new ulu!
(This arrived around Christmas. Thank you!)
These are wonderful tools with so many uses! Working mostly with fresh fruits and vegetables that need peeling, slicing, chopping, dicing, and mincing, I love mine! If you work with fresh ingredients, I highly recommend one for the time it will save you once you get the hang of using it. They are excellent for cleaning fish. They allow you to cut with more force with less effort. This leads to easier cutting of normally hard to slice things like frozen meats. Amputees and those with arthritis find they give them the ability to cut their own food again. They are very, very sharp, so use caution and, of course, keep away from children. I hang mine on a hook high enough my youngest children can't reach it. I plan on investing in the wooden cutting board with the bowl.