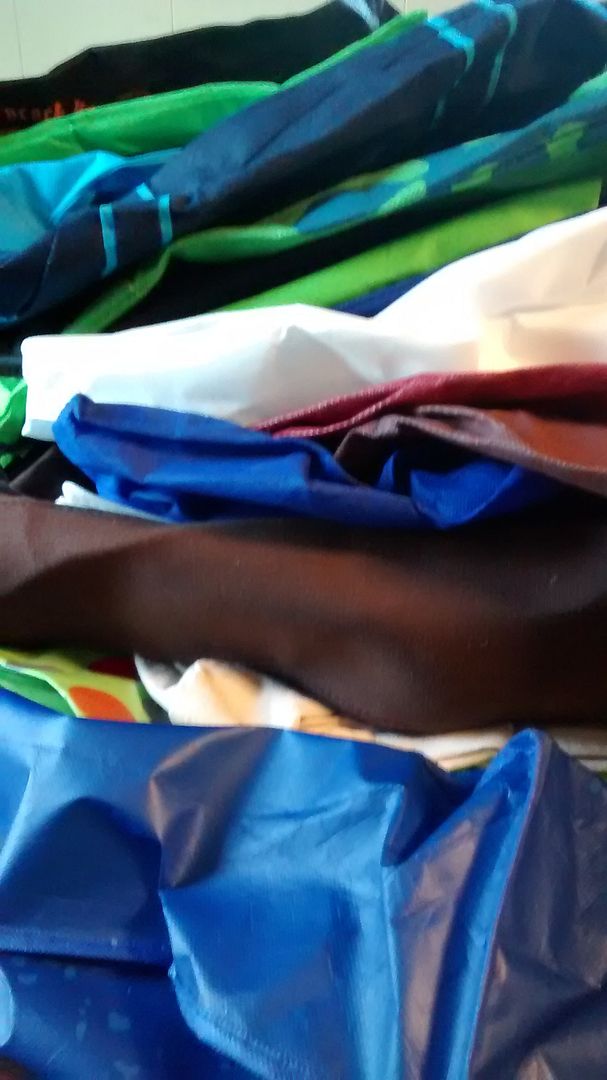 I found a couple dozen canvas tote bags for my "kiddie pool grow bag" test run for 28 cents each. Then, I found and purchased 10 kiddie pools for $5. I plan to experiment with this system this fall. In fact, my fall corn seedlings are ready to go into it as soon as I can get the time to fill the bags.
The features of this system which make it appealing to me are:
You do not have to turn up earth.
It has a small footprint.
Fertilizer and water use is reduced.
It's elevated off the ground.
It is easily relocated if needed.
YouTube has many videos from Larry Hall who freely shares his gardening set ups.