Today, our family is changed forever. It's a day to rejoice!
Brandon, at 23 years old, has purchased his first home! God blessed his homeschooling education which allowed him the freedom and time to pursue his interests. That in turn helped him to be the top student in his college classes because he had already delved into those subjects during his homeschool years. His college success led to career opportunities. God opened the door to a fantastic job with excellent pay! He is the youngest in his company, and people often remark on how skilled he is. He has been working there almost a year and is getting high praises and earning very nice bonuses! He has tithed faithfully, and God has blessed him.
When Brandon came home from his business trip to Atlanta in August, he told me he wanted to buy his own home. I asked him if he'd like help. He said he would appreciate any advice we could offer. Clint and I prayed with him and started praying for him. We instructed him to contact his bank and get pre-qualified for a loan before contacting a realtor. He followed our advice. We then embarked upon a very quick and fun journey.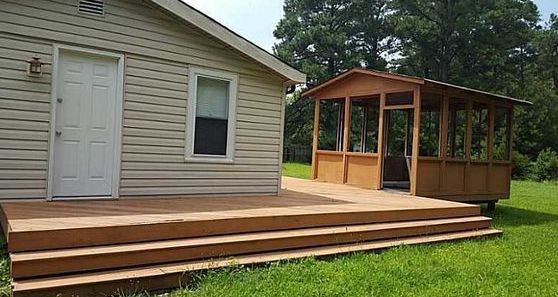 After inviting us to join him, we met a realtor and looked at three houses in one evening. Having spent much time in prayer about the matter, Brandon knew immediately which home was right for him. Clint told me later, "Wendy, he had the same strong conviction you did when we found our home." Brandon put in a bid that night, and it was accepted the next day. Everything he wanted from the owners, they granted. He could have afforded a more expensive house, but he did not want to over budget himself.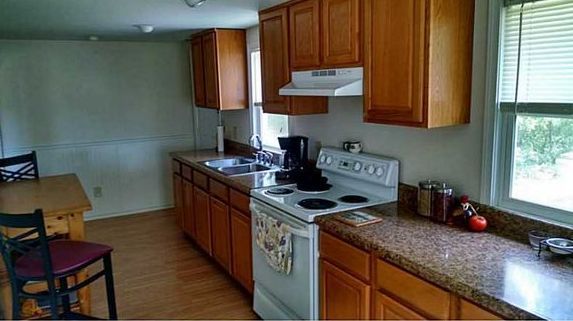 He is going to call me today as soon as the papers are signed at 11 a.m. When he does, his siblings and I will meet him at his new house with a truckload so we can do what families do: celebrate and help each other! It's going to rain all weekend, but we will be too busy to notice and too happy to complain. We are going to tie balloons on his mailbox and will have a "Congratulations" cake baked and ready for him along with some housewarming gifts. Then we are going to pitch in and help him clean and move into his new home. After he is settled, we are going to have a big dinner and time of thanksgiving!
His new house has a little over three acres including one end of a good sized pond where his mama is eager to test the fishing. His has three bedrooms and one bathroom. He has an attached garage with opener, large deck, gazebo, separate building, and a rolled wire fenced in area. His house is set up perfectly for his side business with separate entrance. It also has new floors, a new kitchen, new a/c/heat pump, new well pump, new appliances and water heater, new windows, and more. The lady who owned the house had put a lot of money into it thinking she'd stay longer, but her life and plans changed. Brandon is getting a fantastic value for his money! God has answered our prayers and provided beyond our expectations. This is a time to give thanks and rejoice!