..and the rest of us too.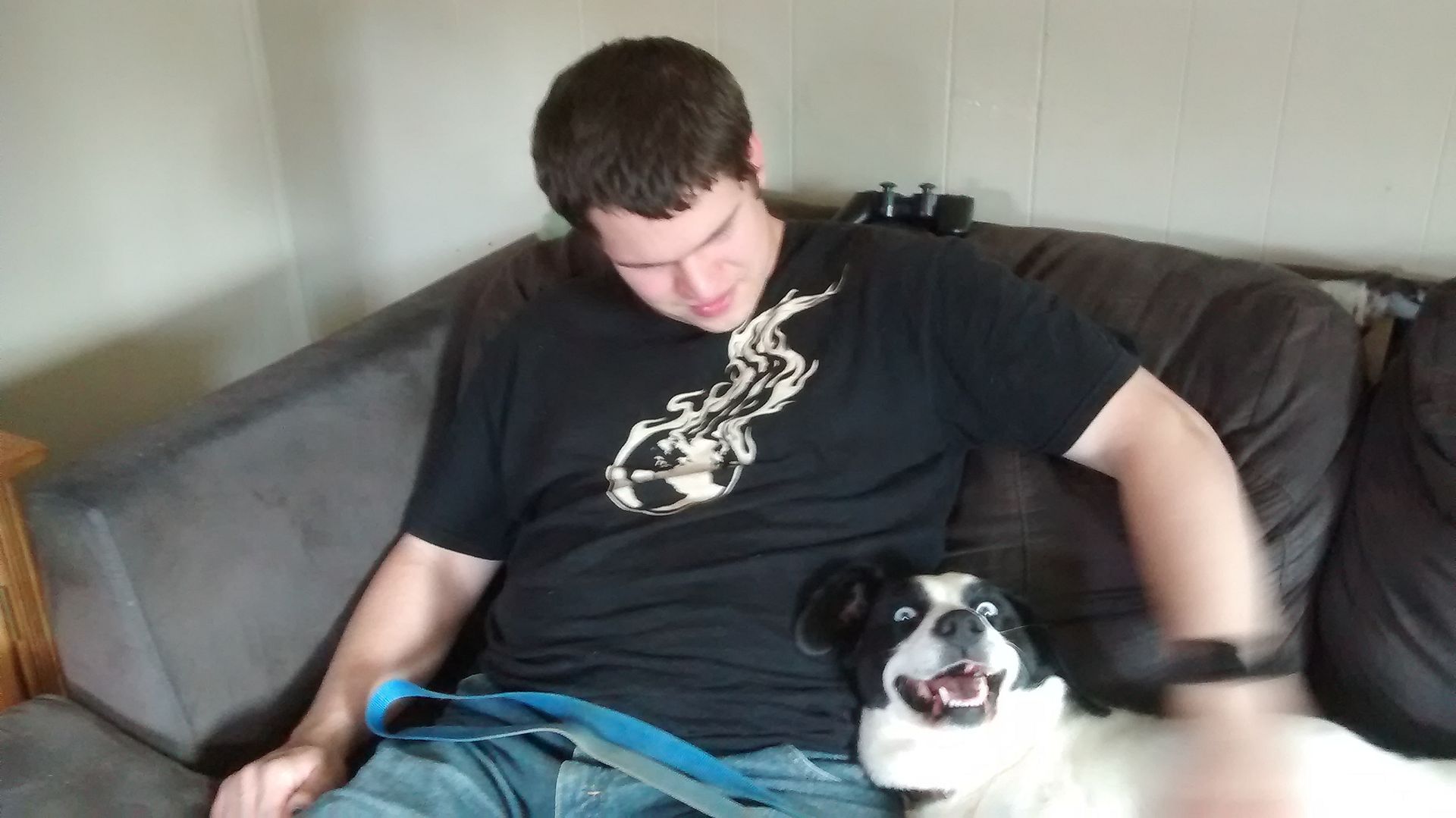 Over the spring and early summer, I shared my friend Monica's difficult journey after her father, Sanford, was diagnosed with terminal cancer. One of Sanford's last requests before he died was for his wife to let his dog, Girly, in the house so he could say goodbye. Monica told me he was adamant about the dog being allowed in even though he was very weak. I thought then she must have been a good dog if he was insistent about saying goodbye to her. Sanford got his wish, and Girly stayed by him until morning.
After Sanford's death, his family started looking for a home for Girly. I thought about her for our family. I had so much going at the time; I knew I could not give her the attention she deserved. I also have so much poultry running around. How would I keep her from killing my feathered livestock? I prayed and asked the Lord that if Girly was for us, God would reveal it to me. Then, life got very busy, and I forgot about the dog.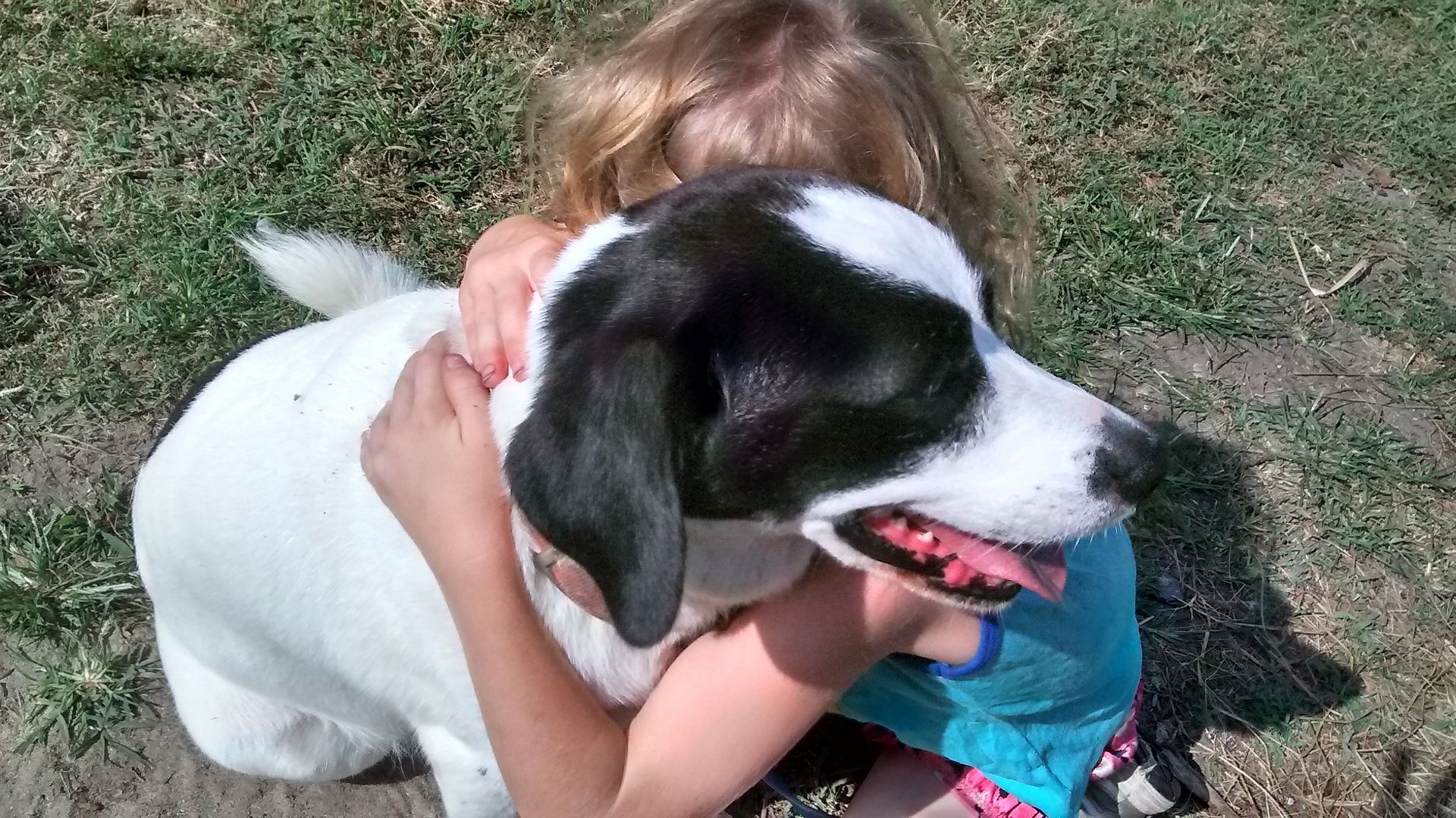 Fast forward to Brandon's offer being accepted on the house. I thought about my son sleeping there alone and asked God that if a dog was a good idea for him that 1. Girly would still be available and 2. that Brandon would be receptive.
The next morning, I sent a text to

Monica and asked her if they had been successful in finding a family for the dog. She responded Girly had not found a home, and they were going to try again because her mom could not keep her. I told Monica about the changes coming to Brandon's life. She agreed they'd be a good match and said she'd pray about it. So, I prayed about it again and then asked Brandon. He was very receptive.
Girly lived with us for a month while Brandon's house was being purchased. She is extremely well behaved and has been easy to train. She doesn't even see the birds in the yard, but she does want to get to the penned rabbits.
Girly bonded very closely to Brandon instantly. It's like she knew her assignment had changed! Brandon, Monica and I all agree God was in this. Girly has been a wonderful addition to our home and family. She is so loyal and protective over Brandon; it fills my heart with joy!
It hasn't been all roses.
Girly got
in trouble for something minor. I think she was about to steal a sandwich left on a table while Brandon was carrying a tool to Clint. As it goes in large families, several of us corrected her at the same time. Miracle, Brandon's cat, seized upon this opportunity to apply several slaps with unsheathed claws to Girly's backside. She was merciless on the poor dog who yelped in pain! We guess Miracle was waiting for a chance to express her opinon about the dog's presence! Girly gives all cats a wide berth since.
Brandon also took his cat, Ford, but left his old girl Miracle because I have grown so fond of the "old lady." Ford has accepted the dog and is trying to play with her, but Girly is nervous about claws!
Brandon gave me a key and has designated me guardian over his pets and home when he travels for business. When I go to his house to give him a hand with cooking, cleaning, and other things I do to minister to him during this phase of life, I get lots of love and attention from furry faces.
Sometimes I bring them home with me which gives our family a double treat because Brandon has to come pick them up!