All of us except Brandon and Hannah liked the Seaweed. It was salty, but good. I learned a lot about the nutritional benefits of seaweed during my herbal studies and have taken it off and on in capsule form. This came bulk packaged as a set of 10 for $2.99. Each individual package's total calorie count was 10, but there were several pieces to munch on. It made a nice, nutritious snack for .29 each package.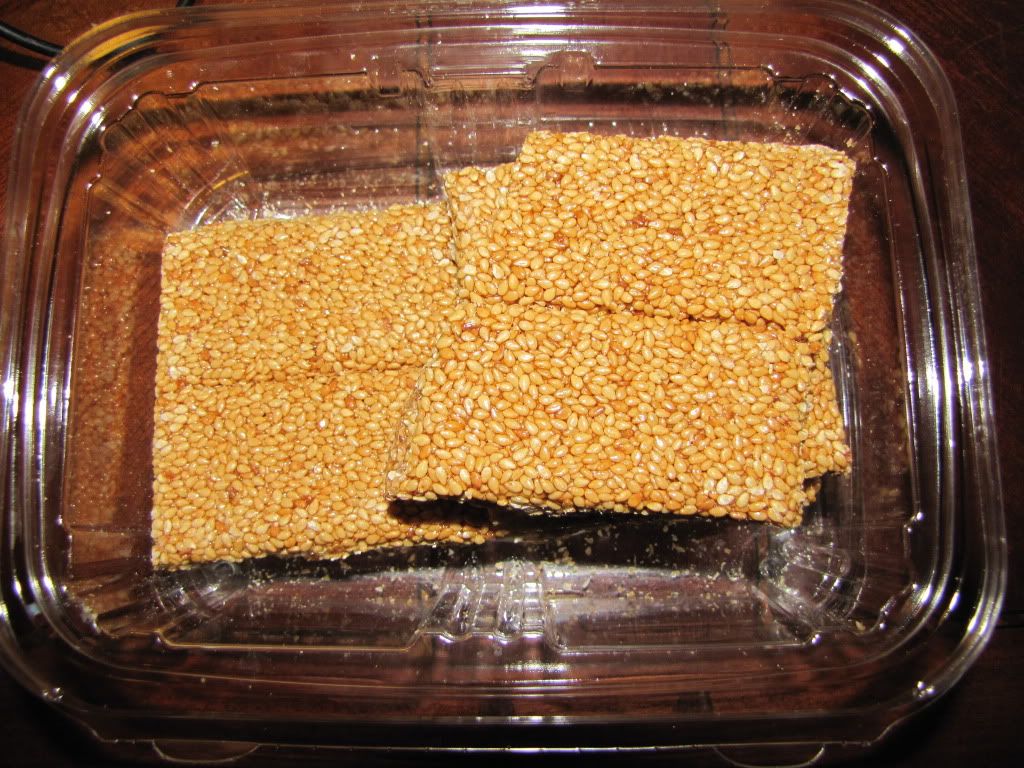 The sesame crunch candy was made and packaged in America, but we couldn't pass them up.

The best part about going to the international markets is meeting the people, hearing their languages, and talking to them about their experiences. It is an inexpensive field trip/entertainment idea for homeschool or large families.