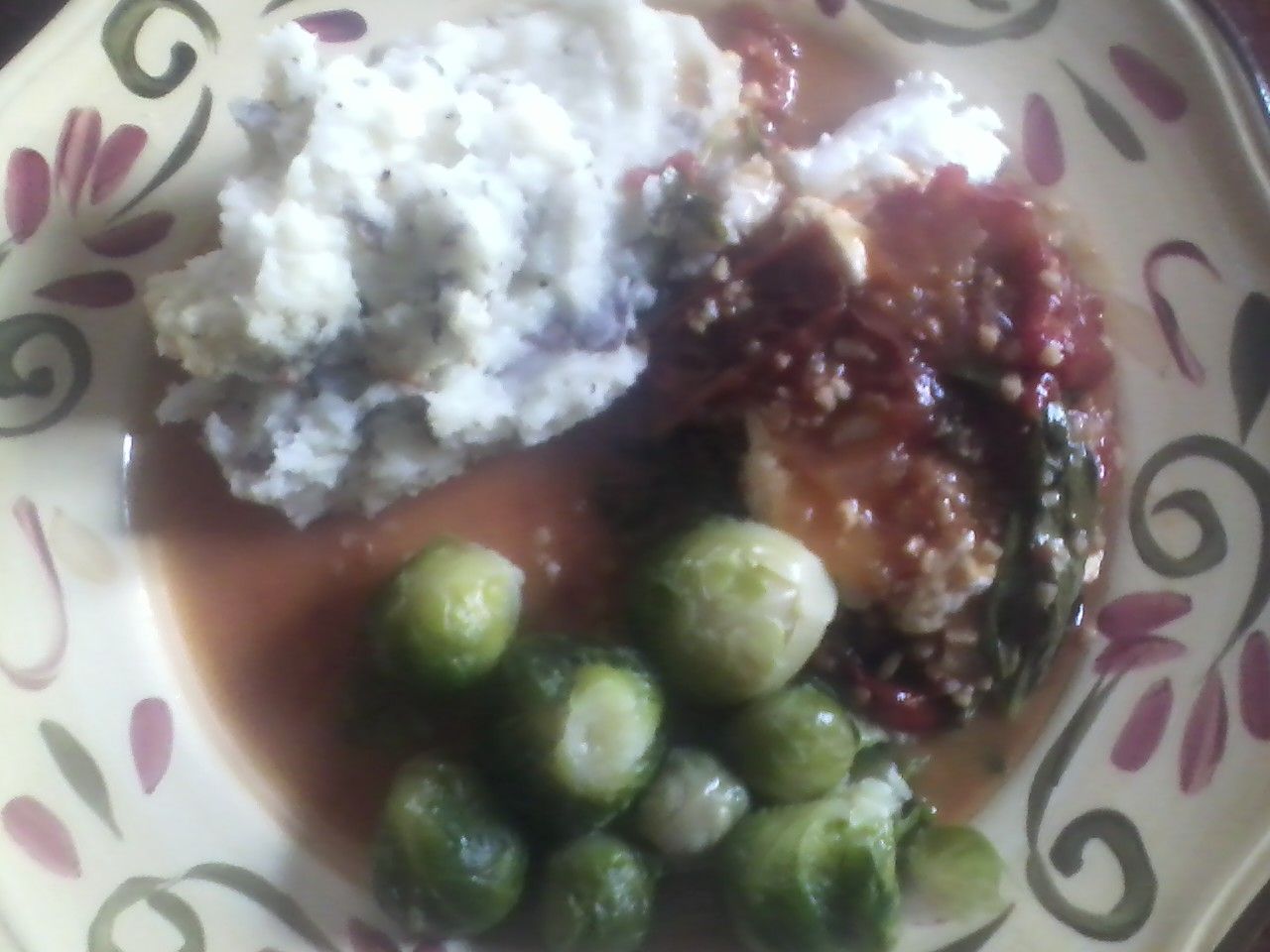 The recipe I tried was this one, and it tasted just like Carrabbas'! The garlic mashed potatoes and Brussels sprouts were requested as sides by my food loving children.
My family loved the Chicken Bryan! Everyone one of them had seconds and a few had thirds! I used my own sun dried tomatoes and fresh basil. I love cooking with fresh basil. It makes the entire kitchen smell wonderful!
I enjoy gourmet cooking when I have the time for it because it makes the family so happy.
While I cooked and prepared it, I gave cooking lessons to all of my children on
how to butterfly chicken breasts
and
how to not break a sauce
. The beauty of homeschooling is that learning is always happening.
Romans 14:2
One person's faith allows them to eat anything, but another, whose faith is weak, eats only vegetables.