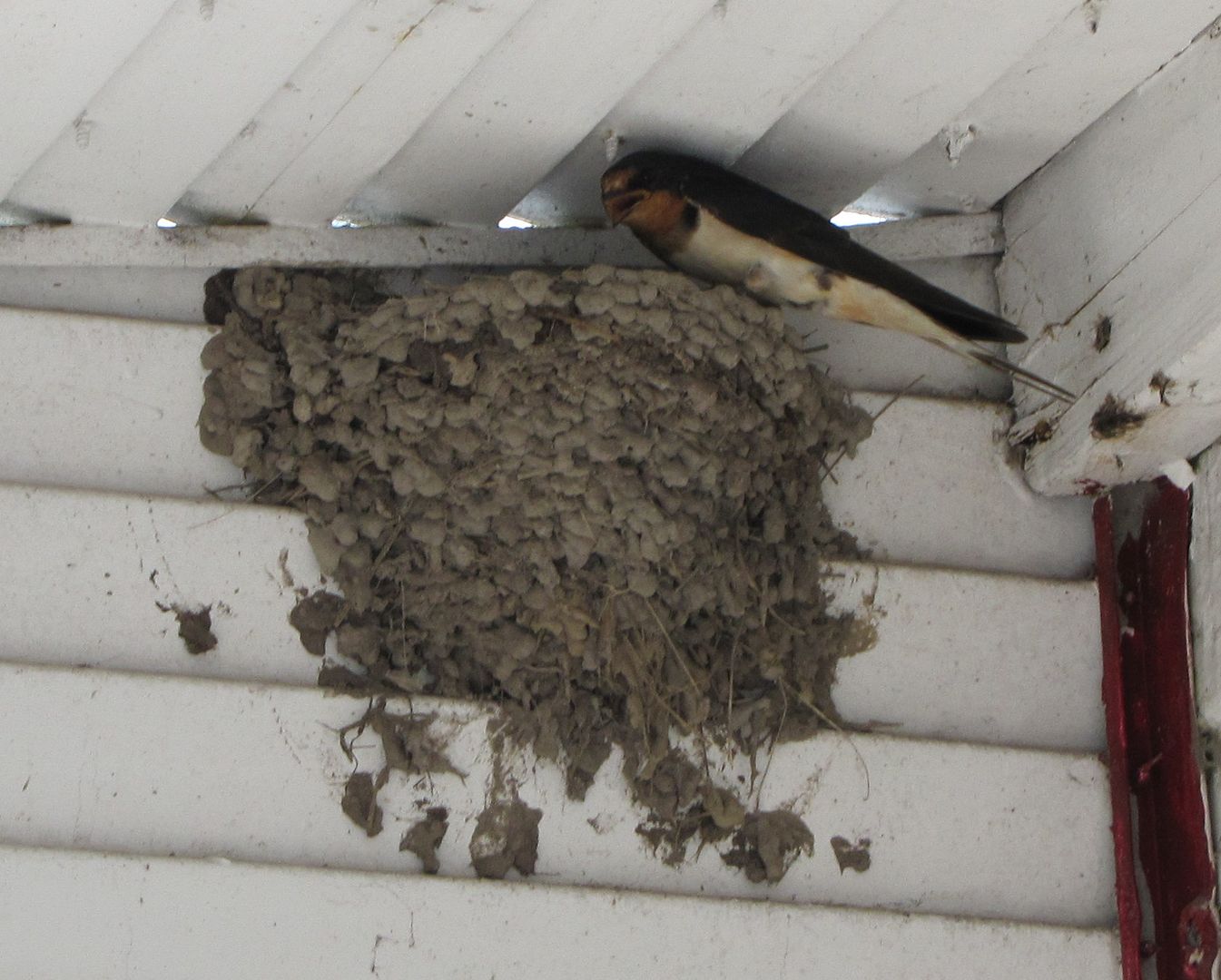 When I saw the daddy staring into the nest, I knew something had changed.
So while she was hunting, I grabbed a mirror for a quick peek.
Their first baby hatched on July 4th.


On the morning of the 6th, I took another peek while the parents were sunning on the electrical wire and found all five had hatched!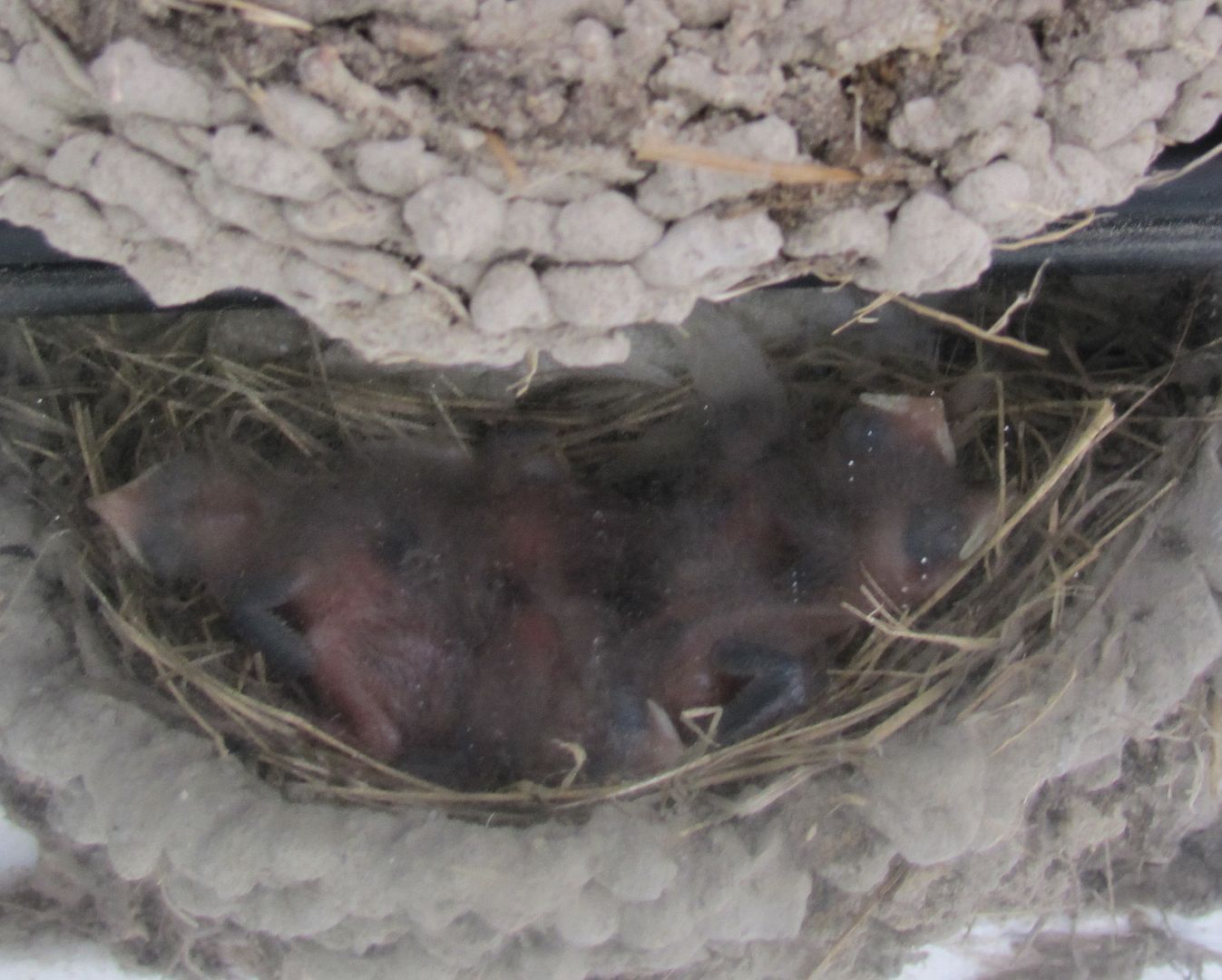 Here they are looking fuzzy and content on the 8th.
See them peeking over the top?
You can just make out the pin feathers on a wing tip in this picture.
7/16/2003 New Pictures:
I had been hoping I could get a picture of all five of them.
It is amazing how fast they have grown.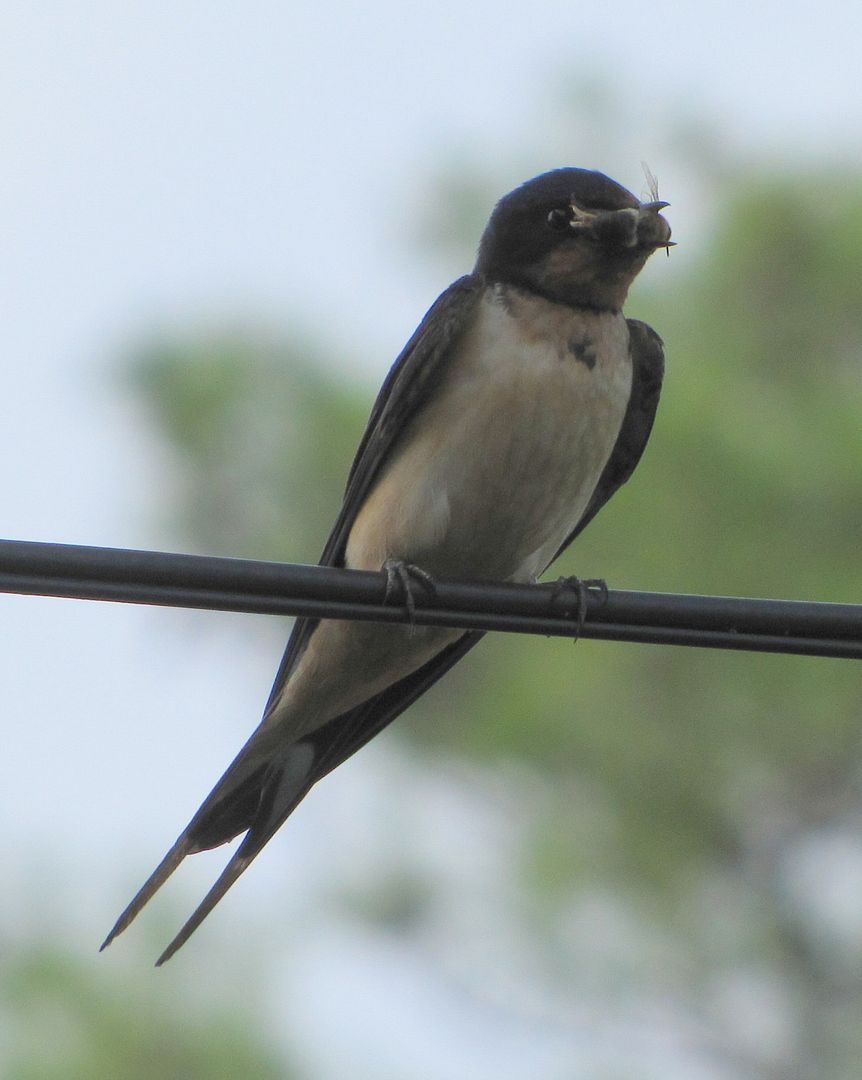 The parents are constantly working to feed their brood.
This is the mama bird.