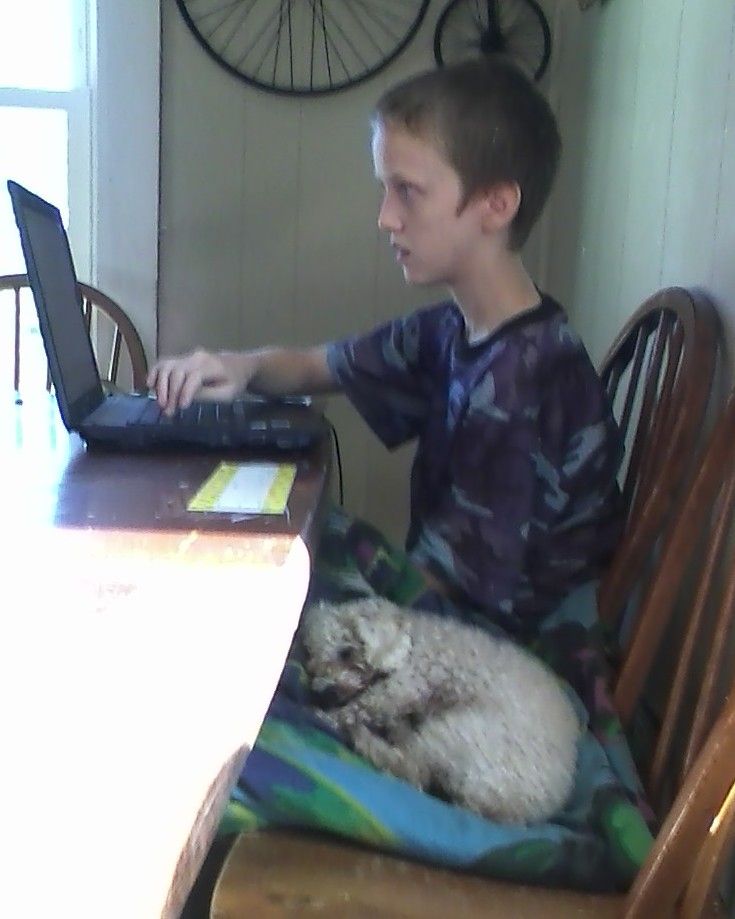 Homeschooling is a lot like traditional school, but also different. We learn many of the same things, but will also study certain subjects deeper and include learning many life skills. We emphasize having the skills to research and use needed information in an effective manner. We do not follow a checklist, but pursue things that we find interesting and tailor those lessons to meet academic goals.
We may learn from a book or a computer, but we also learn from oral histories of watermen and soldiers, demonstrations by experts, advice from a singer or actor, a tour in a museum, our own doctors and dentists, warnings from a little old lady about to enter a nursing home, and explanations from an auto mechanic. We may do some lessons at the table, but we also learn on many field trips visiting historic buildings, in our back yard cleaning a deer, in a friend's barn watching a vet, walking through the park with a park ranger, in a boat testing water samples with scientists, on a mountain top with a cousin who oil paints, and beside a friend who works as a archaeologist. We take every moment of every day and turn it into a rewarding educational experience for everyone. Even our homeschool graduates are still learning as we explore new people, places, and things as a family in conjunction with the younger children's lessons. Mom and Dad are always learning more and loving it too!
Very rarely do we homeschool with only same age peers, but our homeschooling environment is full of people of different ages, races, economics, careers, interests, and beliefs which as studies show produces excellent socialization results. Sometimes, a sleepy puppy dog is a nice buddy to have during homeschool lessons! Homeschooling is comprehensive, exciting, demanding, challenging, and full of fun memory making moments!
My most rewarding moments as a homeschooling mother have come when Brandon and Amanda, our homeschool graduates, saw how much better prepared they were than their peers in college and the workplace. In different moments, they have both come to me to say thank you for the dedication, hard work, and sacrifice. They have done this over and over again after seeing for themselves the cost and the value of a homeschool education. With both of them being in the top of their classes and doing so well in their current jobs, they have said they plan to homeschool their own children too.
Homeschooling is
a different way of viewing life. Learning isn't compartmentalized into certain ways, hours, places or left to certain individuals.
All day long, e
very where we go, everything we see, and everyone we meet becomes an opportunity for learning. What is even more beautiful is that every homeschool family is unique and finds their own way of incorporating learning into their day to day happenings.