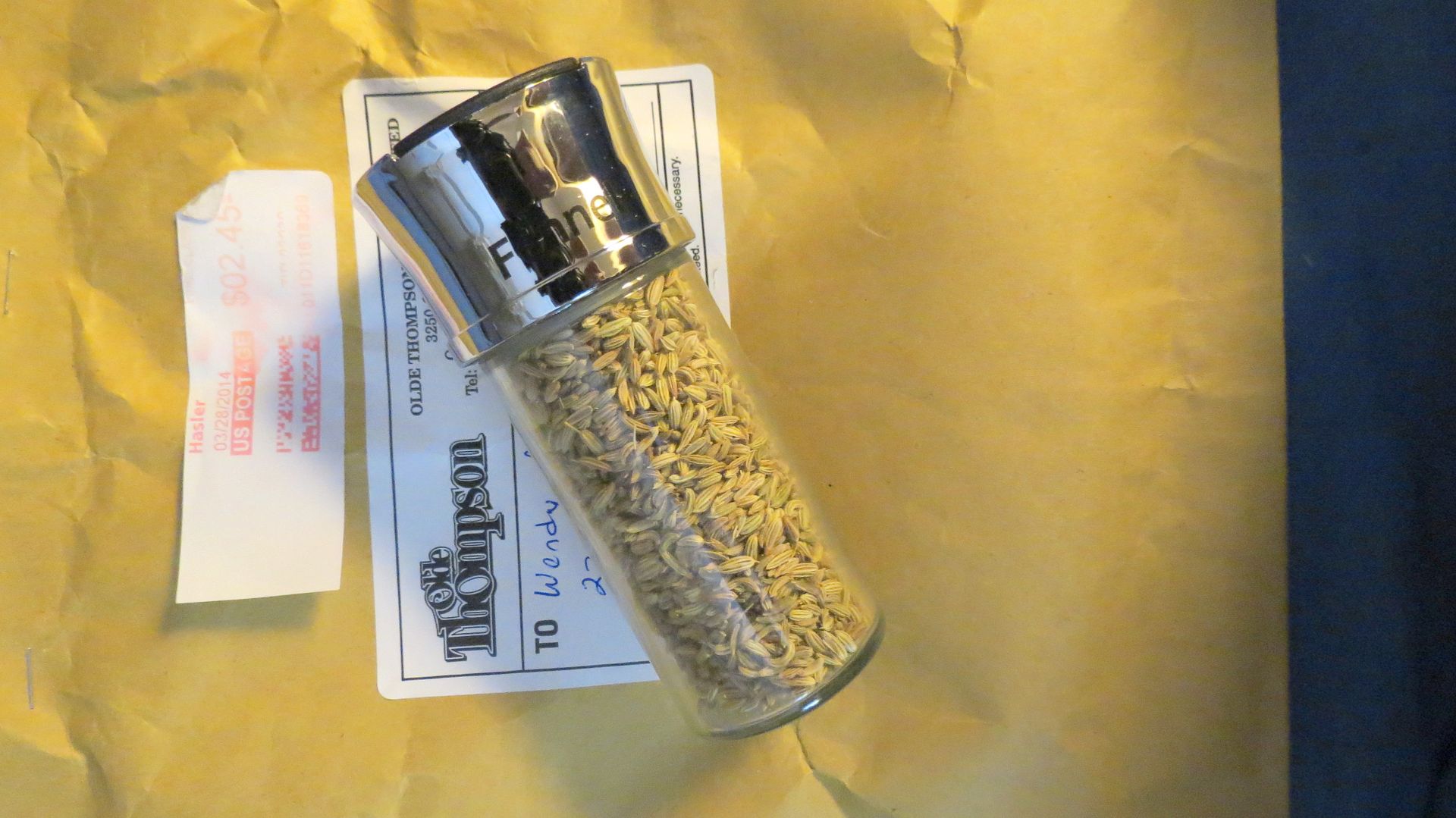 Earlier today, the post I made on Olde Tompson's wonderful customer service went live. This afternoon, the lid to spice bottle they sent me for free as a replacement for the one that was missing arrived. I did not expect a bottle and for it to contain the spice too! Wow! I am blown away! What a refreshing way to be treated by a company! I was so impressed; I had to learn more about the company.
"Olde Thompson was originally started in 1944 as The George S. Thompson Company. Mr. Thompson retired from military duty in Europe, where pepper mills were routinely used. He then founded his company to "introduce" pepper mills to the American market. In the mid 1960's the company was acquired by Douglas Shumway. Olde Thompson is now the largest manufacturer of salt and pepper mills in the world. Every 18 seconds of every day (24 hours a day, 365 days per year), someone buys an Olde Thompson pepper mill.
In the 1980's, Olde Thompson actively began exporting products through foreign distributorships. Olde Thompson pepper mills are now sold in over 30 countries worldwide from France to Japan, to Chile and Israel."
Their pepper mills:
"Exclusive grinding mechanism has a lifetime guarantee. Designed for commercial use. Each mill is assembled by sonic welding -- eliminating screws which can come loose in long term use. Ceramic grinding mechanism is fully adjustable from a coarse to a fine grind."
I plan to purchase an Olde Thompson pepper mill to add to my kitchen. I like the big one because I won't have to refill it as often for my big family, and it will make a nice centerpiece to our dining room table. I am looking forward to the purchase!