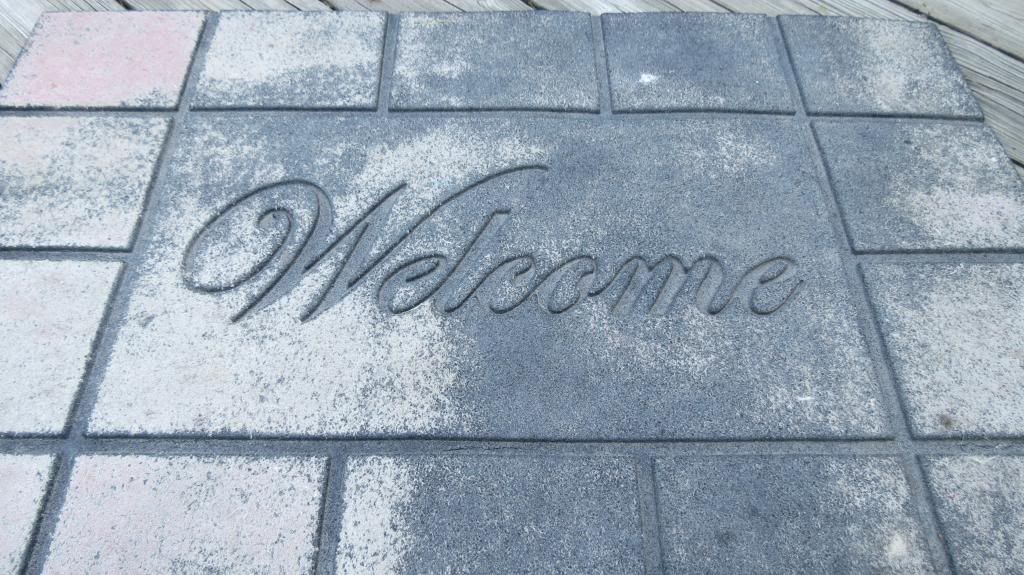 It didn't look very welcoming, but the rubber was still in good shape.
I had left over paint, so I decided to see if it would work.
It did! The entire project took me about 20 minutes with Emily's, Hannah's, and two puppy dogs' help. Then there was the commentary...
Em, 6: (quietly as if I couldn't hear) "She must have lost her mind. Our mother is painting a rug."
Hannah, 5: "Sigh. (shakes head) I know. People are going to walk all over it."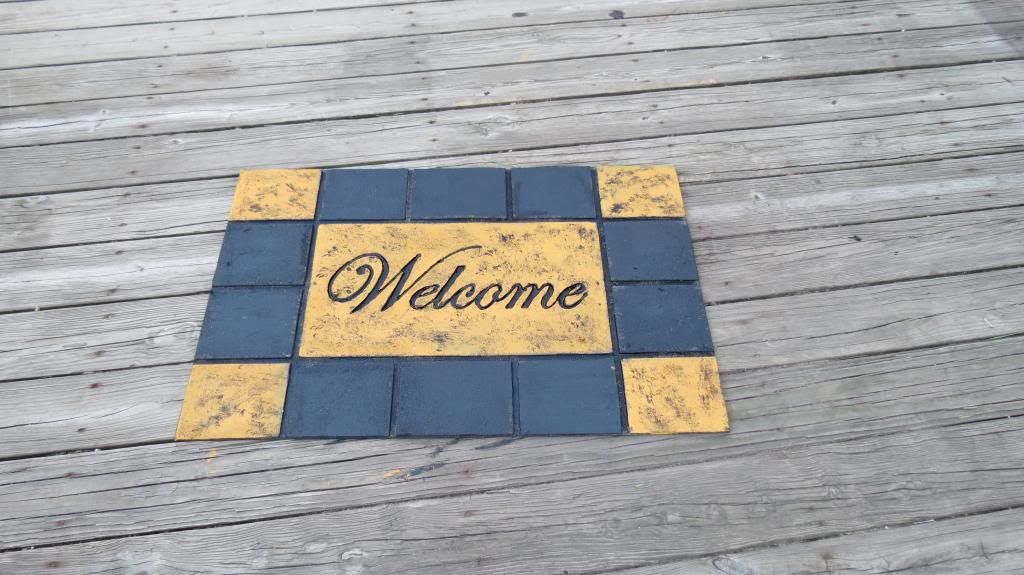 I used acrylic paints that you find in the metal tubes in the arts and crafts stores. They had been passed along by another homeschooling family, so it the cost was $0.
It's been a few months, but it has held up just as well as the original colors.
For the lettering, I used an oil based paint that I thinned down. I pulled it into a syringe and slowly added drops. Then, I used two cotton swabs to push and pull the paint through the letters. It took about half a day in the sun to dry. I'd paint that part and let it dry first next time.
Why yellow and slate? Those were the only two colors I had enough of to do the rug. :)
I know it's not a rug for a perfect home, but I don't have one of those. It is perfect to help keep dirt out of our home a little while longer.