We had a very pleasurable family vacation! The weather was perfect-not too hot or too cold! Brandon and Amanda both were able to spend time with us.
Clint surprised everyone by buying and cooking a huge crab boil to feed 5 families!
We had a wonderful gathering!
He cooked his famous recipe of crab, shrimp, crawfish, corn, potates, carrots,

Andouille

sausage, onions, garlic, Creole seasoning, Old Bay, etc.
Ca c'est bon!
Laissez les bon temps roulet!
We often had many fishing lines in the water with double hooked bottom rigs. I don't know if a school of fish swam under us or what, but there was one point where we were pulling out fish every 2-3 minutes for a couple of hours. No sooner than we'd pull one out, we'd have another one. I could tell Caleb was enjoying it immensely. He grinned at me and said, "It's like when Jesus told the disciples to throw down their nets!! There are fish everywhere!" We kept all we could and were able to put many meals in the freezer. We'll be talking about our vacation and enjoying the fish for many months to come!
They were so into it, I just sat back and watched!
just off Windmill Point
We saw dolphin swimming right beside us every morning and evening!! At some points, they were close enough to touch, but our healthy respect for wild animals kept us from attempting. They are such breath-taking creatures that thrill us each time we see them! When I dared to take my camera out on the water, I did not capture any good out of the water dolphin shots like I did when we went to Rudee Inlet.

Caleb amazed all of us by hooking a skate and pulling it up so we could get a good look at it. What a beautifully and uniquely created fish!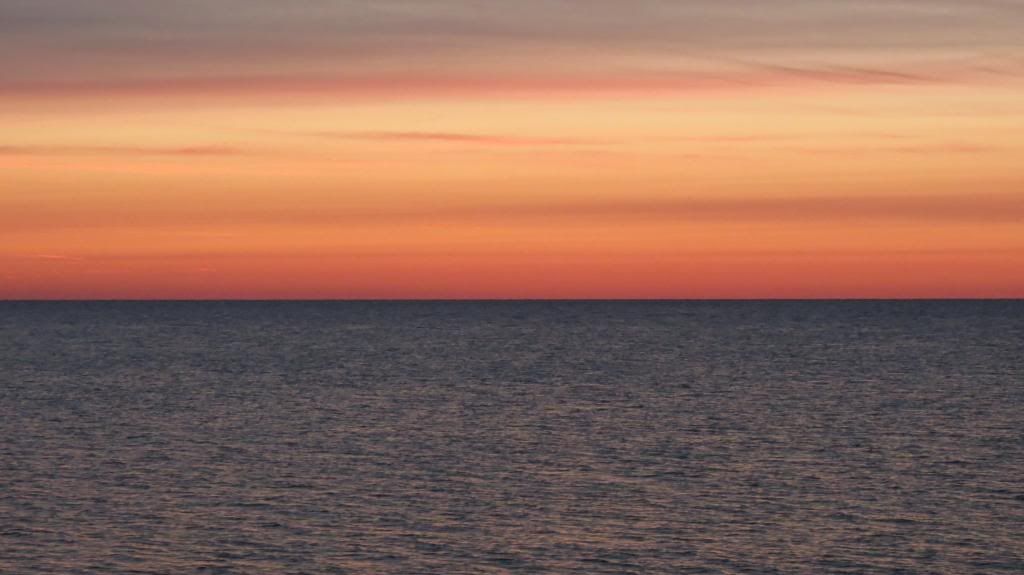 the beautiful Chesapeake Bay right off the Rappahannock River

We enjoyed boating, swimming, snorkeling, fishing, and much more. We enjoyed the spectacular sunsets and sunrises. We were able to help a person find their missing dog when it came to us for help. Last year, we were able to see an osprey sitting on eggs. This year, we were able to observe chicks in the nest! We even observed the parents hunting, feeding the chicks, and protecting them from a sudden strong storm. I'll share pictures in the blog.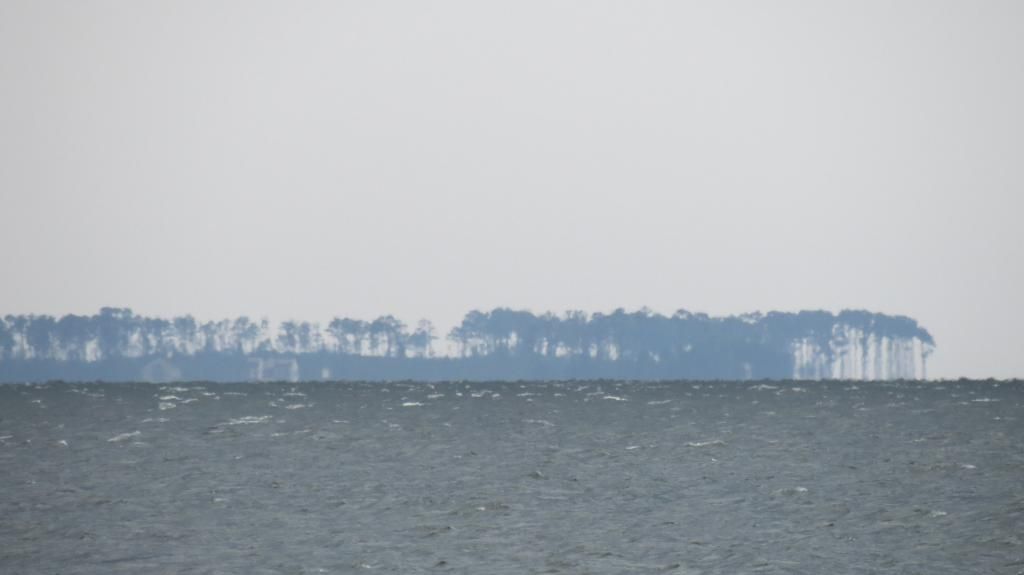 We've been extremely busy since we returned to this wonderful place we call home. Homeschool resumed the very first day after vacation was over so the schedule is very full with the addition of incubator care, farm chores, chicks hatching, new baby bunnies, building a 400 square foot outdoor aviary, gardening, and more puppies being whelped.
Amanda has been promoted again to head assistant manager! Yay!!!
We have so enjoyed seeing everyone who has come out to purchase from our farm!
We have more ducks that will hatch from the incubator weekly until mid-September depending on how long the hens lay.
The garden is giving us a harvest, and I am preserving what we don't eat right away. It's making for some very busy days. Our wild blackberries are producing and will be followed by the grapes and then the pears. I'll be planting the fall garden next week.

A big "HI!" to Henry! It was nice meeting you in Newport News! Thank you to Richard of Suffolk for the bunny for Emily for her 7th birthday, and here's another picture to tick you off cause you know it's my "favorite thing to do!"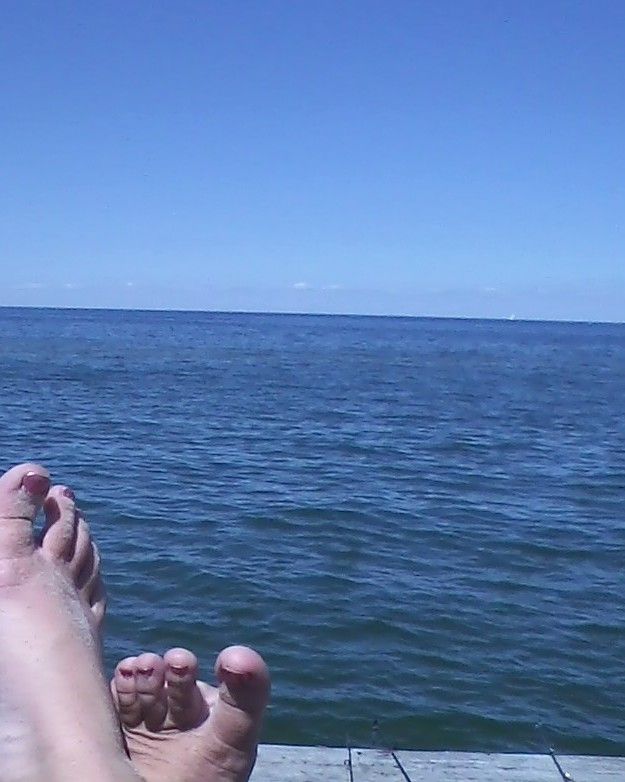 Last but not least: We've been asked if we would take a group back and forth to the local bowling alley like we did years ago. We don't have the shuttle bus any longer, but will consider using our suburban. If you are interested, please send us an email (see header or sidebar). We are switching phone providers so email is the best way to contact us at the moment.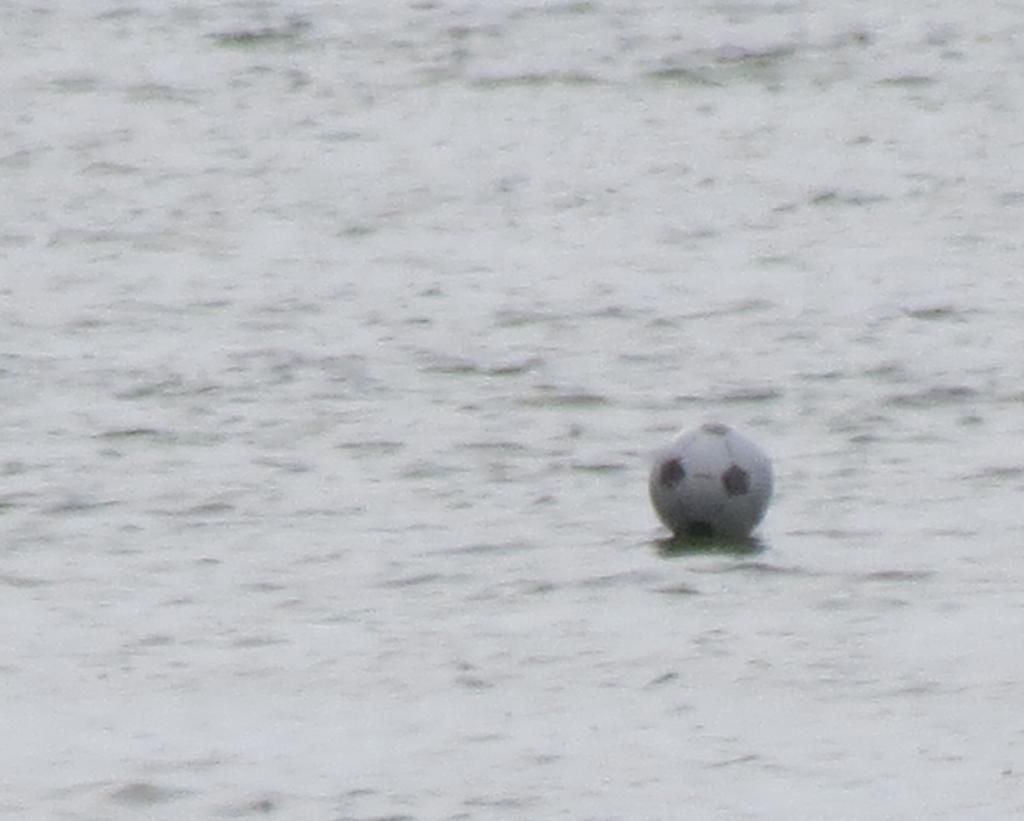 Although not a volleyball, could this be a future "Wilson" headed out to the Atlantic Ocean?
2 Corinthians 9:8
And God is able to bless you abundantly, so that in all things at all times, having all that you need, you will abound in every good work.