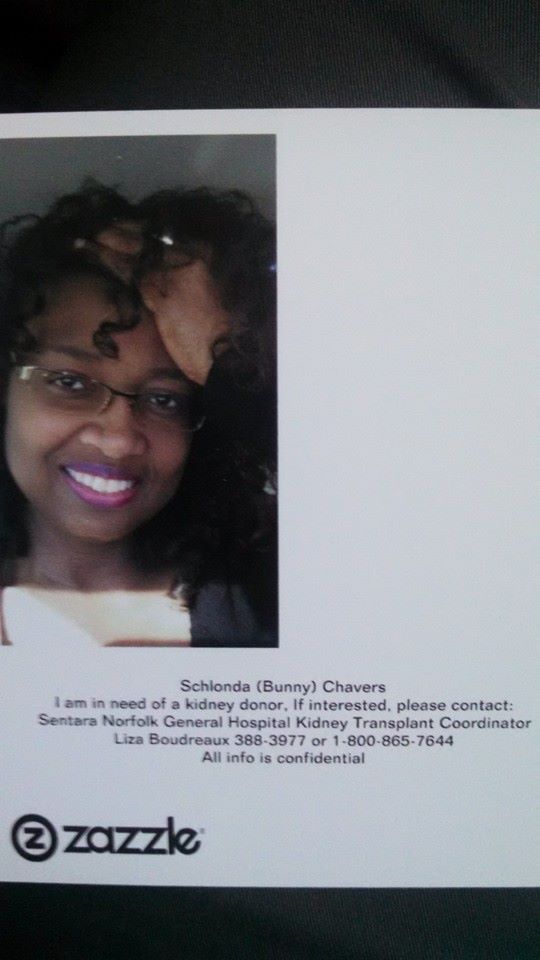 Clint and I went to high school with Bunny. She is a very sweet and kind person.
If you feel led, please see if you are a match for her. The info is in the image.
Please, please pray for her to find a match. Thank you for praying for her.