Brandon was tired and wanted to work on a computer project, so he volunteered to watch Emily and Hannah while we went. It seemed strange to go with only four children!
The gorilla is made out of nails.
Ripley's
is a great museum to take children to because you are allowed to touch anything that isn't behind a barrier. It is so good for children to engage all of their senses while learning! Smaller children would not enjoy it because it requires a lot of reading. Older children who don't mind reading and enjoy history and oddities will love it though.
Clint giving Caleb some tips in the shooting gallery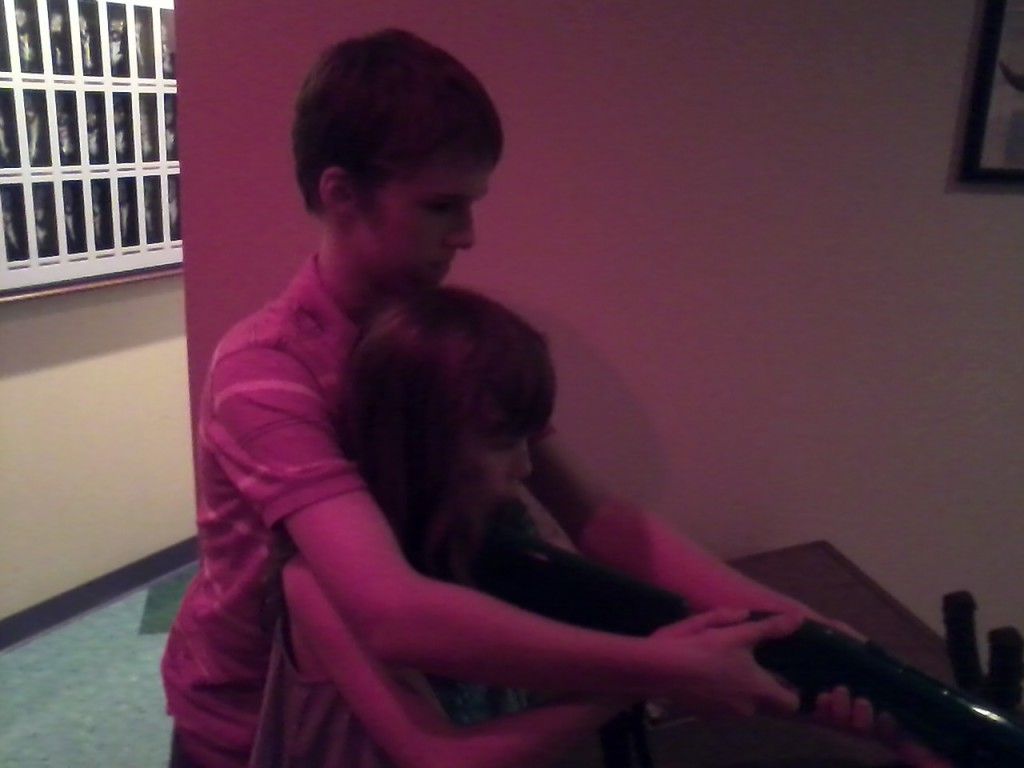 Joshua giving Bethany tips
Bethany was very serious about it!
Joshua meets Bumblebee.
The favorite part of the trip hands down was the laser room and the Vortex Tunnel.
The laser room requires you to maneuver through a maze of lasers like in a spy movie.
The Vortex Tunnel is an optical illusion that tricks your mind into thinking the bridge under your feet is moving. Not only did we traverse it several times but we held back and watched other people walk it!
The 4D movies were fun too.