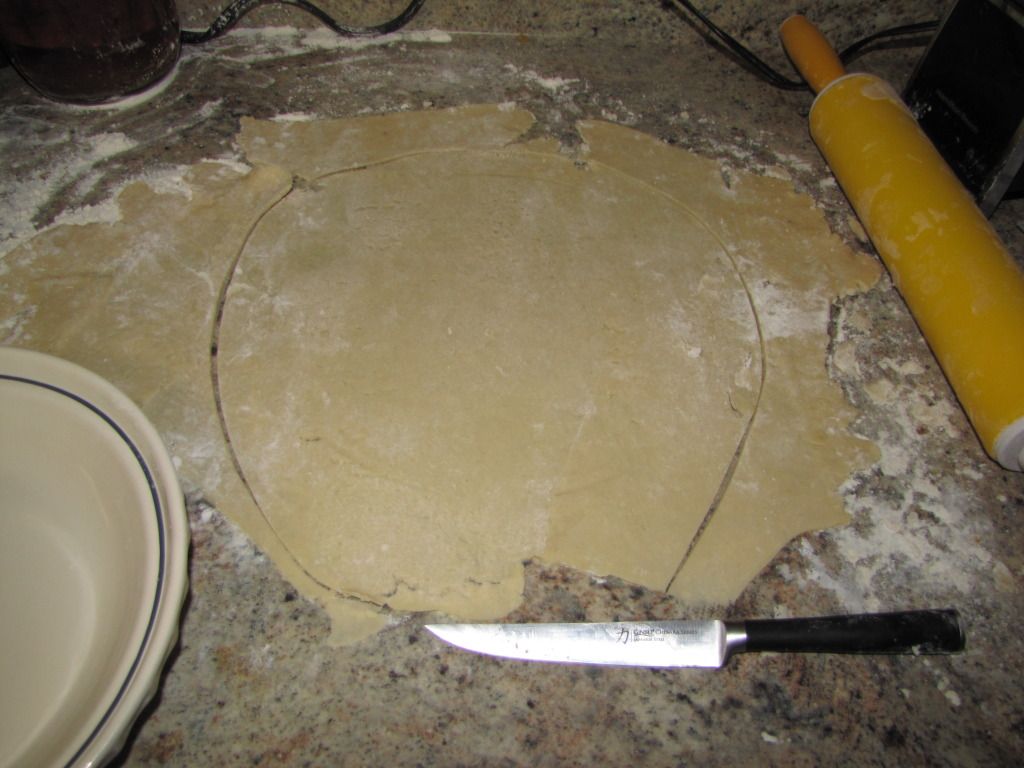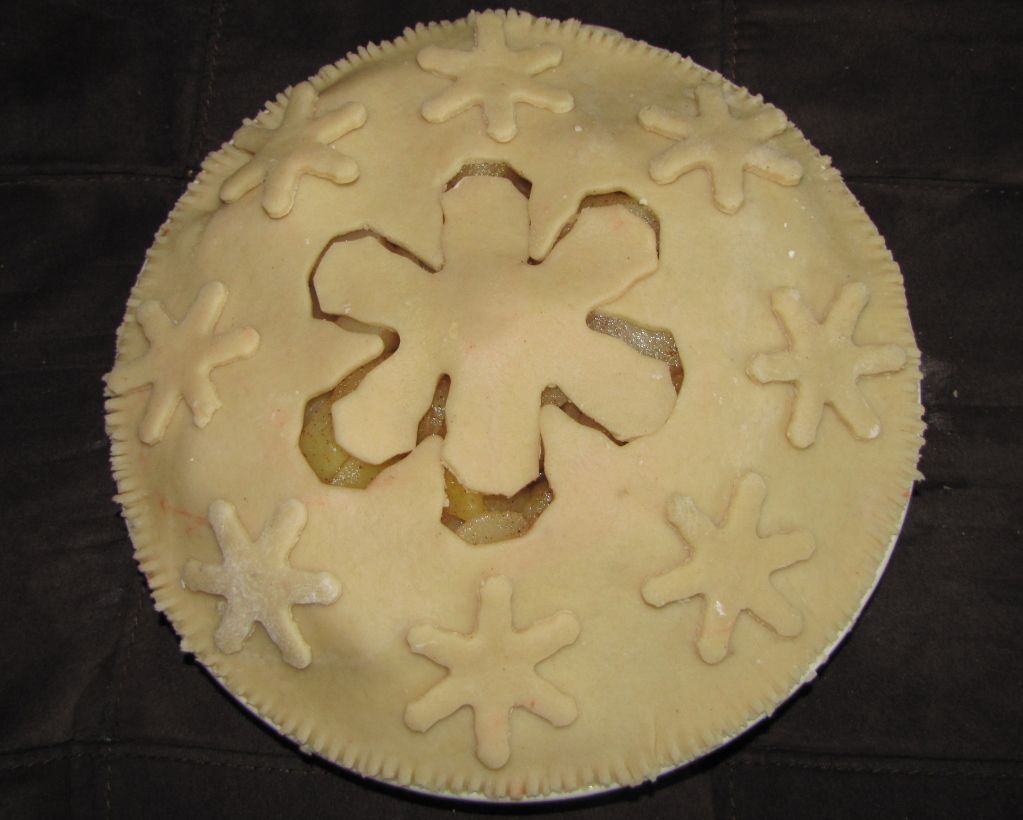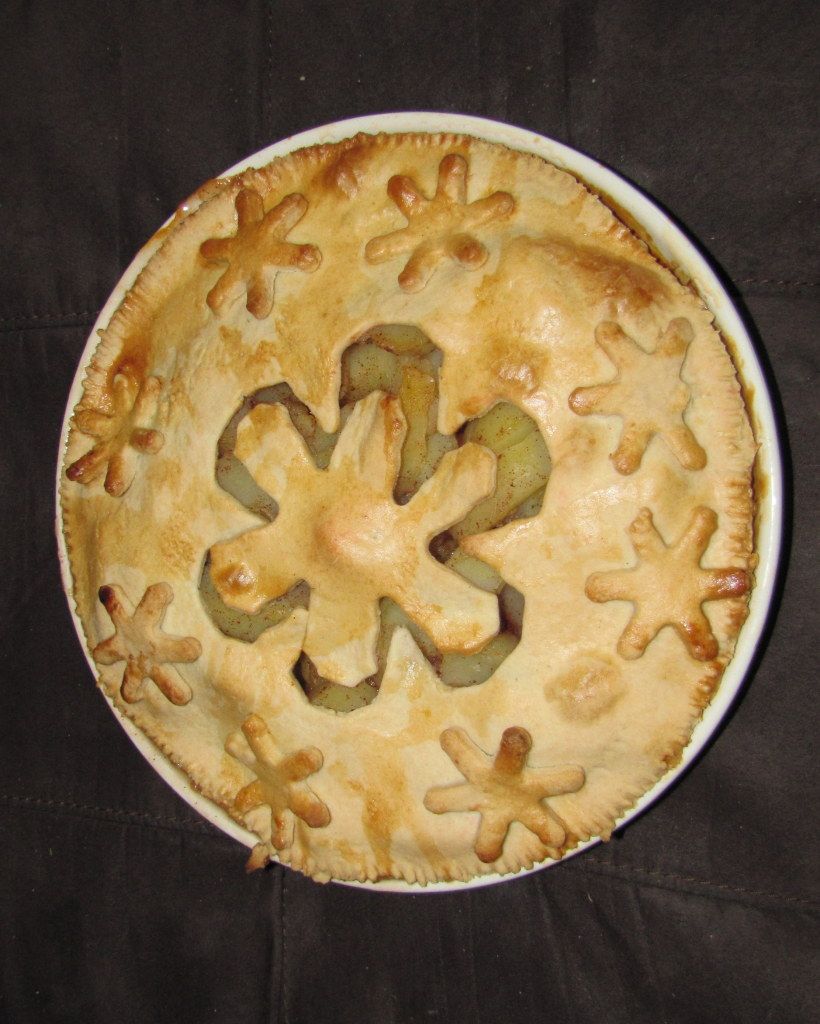 Filling (Deep Dish):
I used close to 1/2 of a #10 can of sliced apples.
I added cinnamon, nutmeg, and sugar to taste with a little cornstarch and then added to the apples.
I stirred to evenly coat all of them and put them in the pie dish.
I baked it at 350 for about half an hour.
When served with GOOD vanilla ice cream, my family says this is very yummy!
(I do not eat many of the desserts I bake because I do not need a bigger butt!)