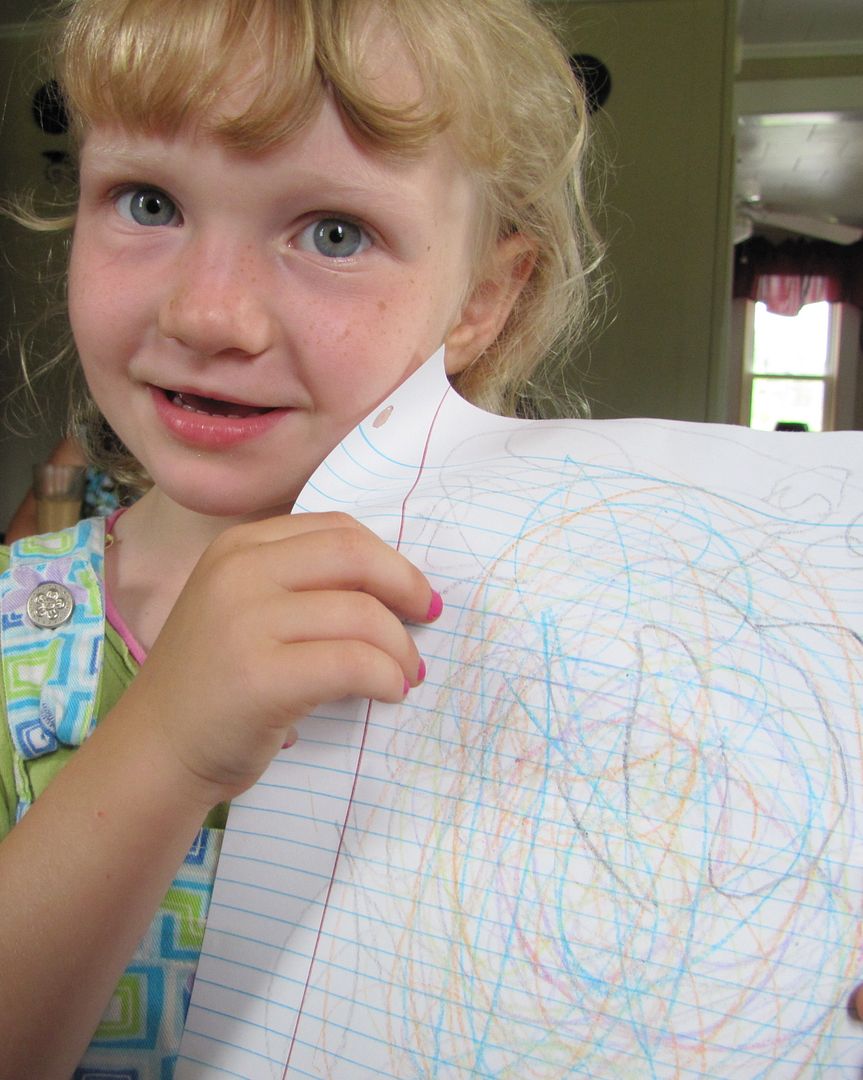 Hannah 4: "Mom, I made abstract art!"
One of the best things about homeschooling is the trickle down learning effect. Homeschooling mothers of many who are just starting out wonder how they will teach them all. The first child is the hardest, but after that, it gets easier. They teach each other. The younger children overhear and absorb a lot by being in a very rich learning environment.
Isaiah 64:8
But now, O
Lord
, you are our Father; we are the clay, and you are our potter; we are all the work of your hand.