pictures were taken late Oct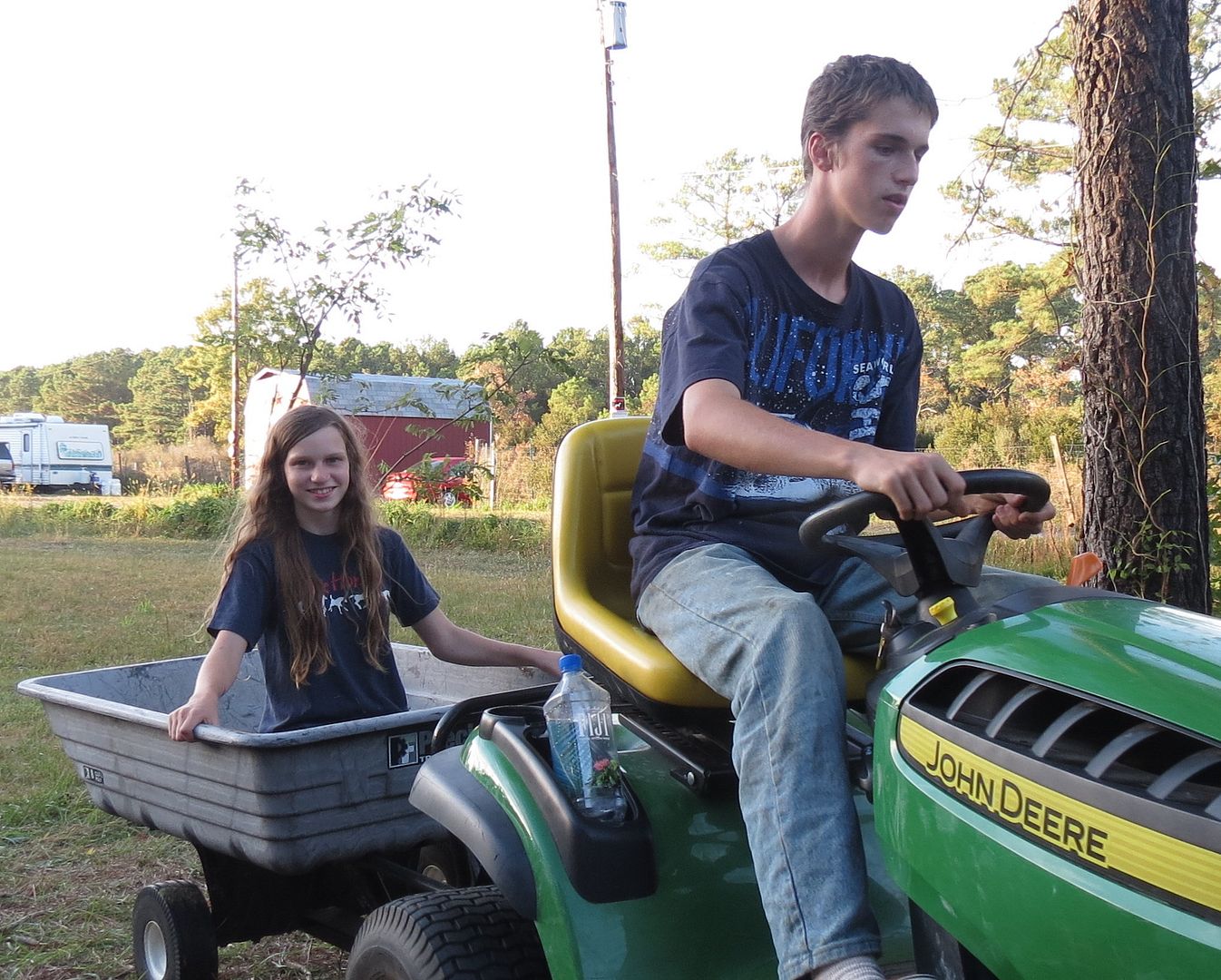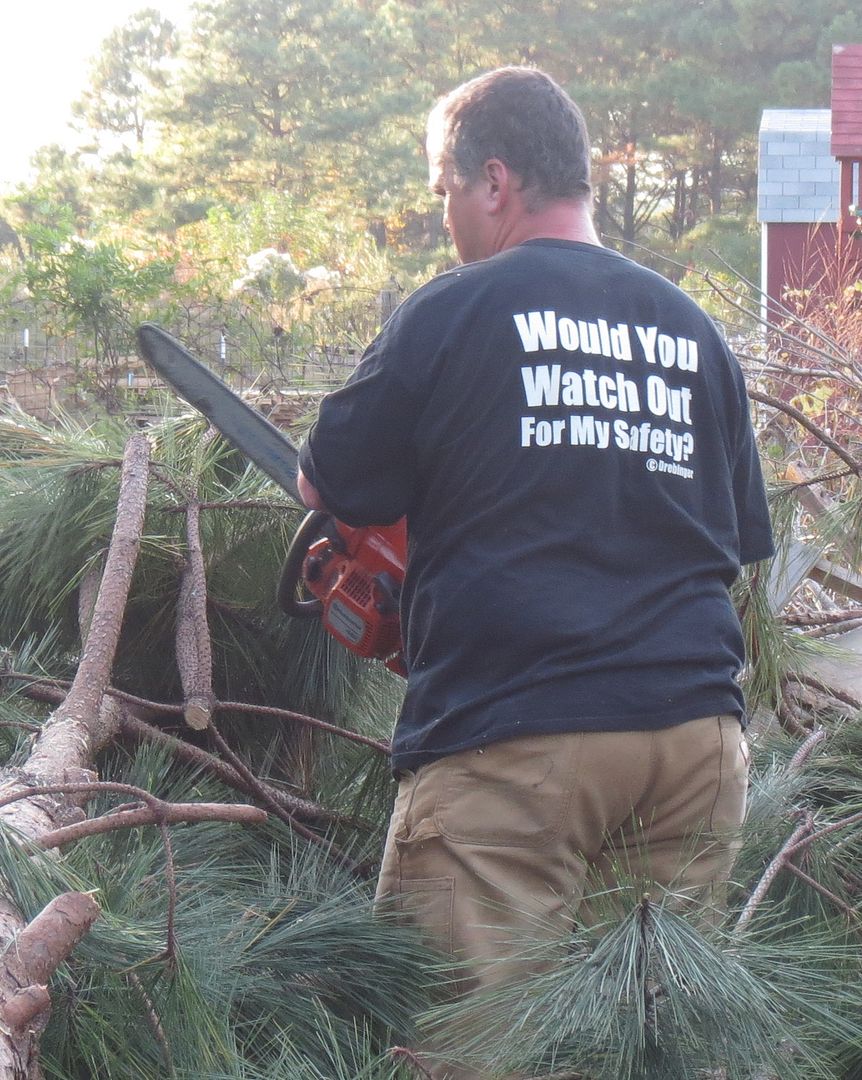 That's my biggest job...watching out for everyone's safety.
Clint counts on me to stay between him and the children.
If he sees me clear, he knows they are too and can focus on what he's doing.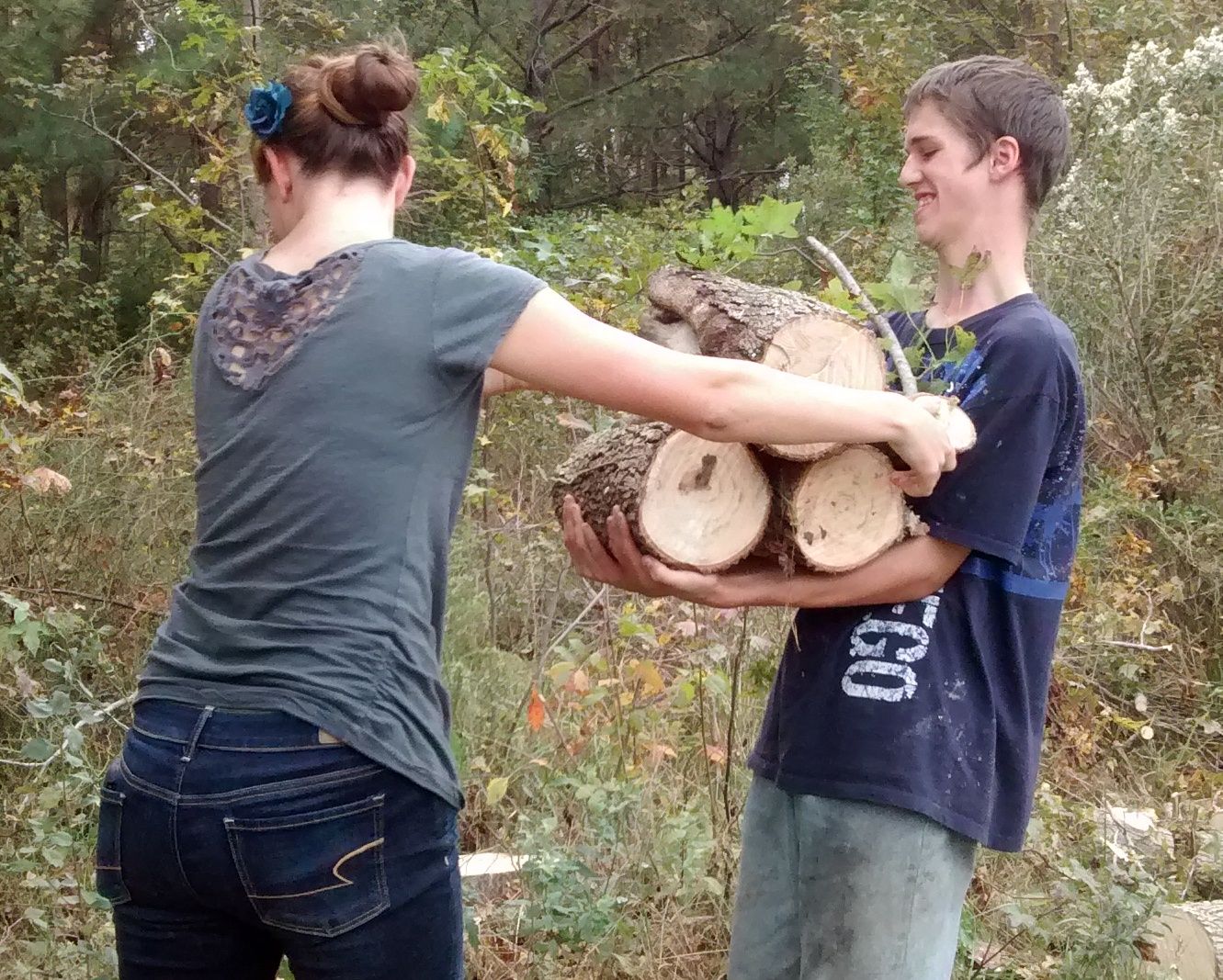 I toss the logs to where the children can get them, put smaller pieces in a pile for easier pick up later, pull out limbs Clint's cut to get them out from under his feet, watch for poison ivy (that vile weed!!), keep the process moving, watch for safety with the mowers, try to capture a few pictures, keep pets clear of the work area, and keep an eye on energy levels and attitudes. Hunger and fatigue will make a person grumpy, and grumpy people aren't fun to work around! If it isn't fun for all, it isn't fun at all!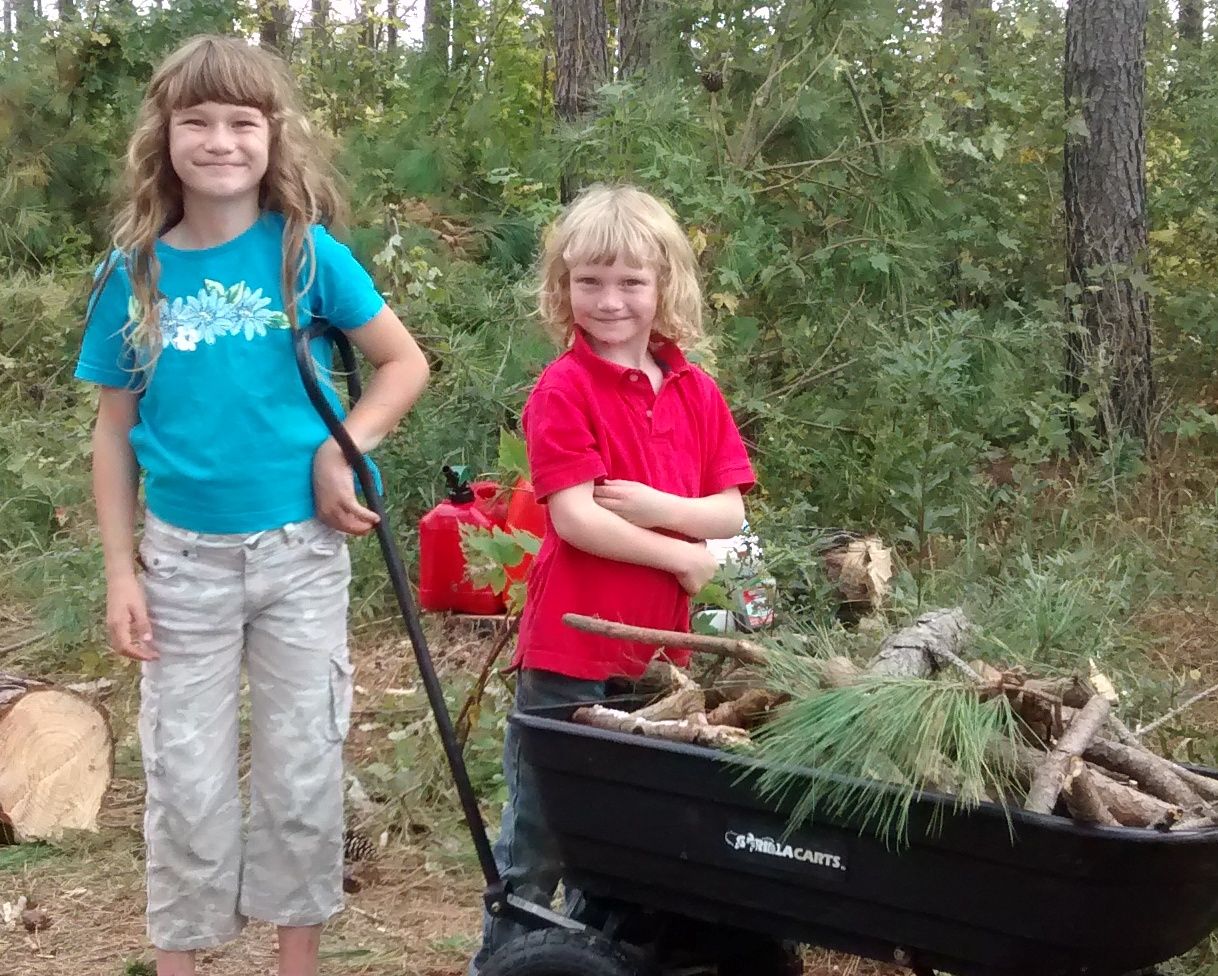 They were so happy to be able to contribute this year.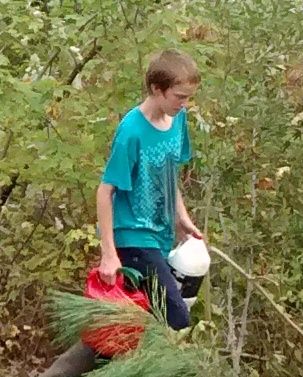 Caleb coming back from a chainsaw refuel.
I think he jumps at the chance to do this just so he can talk to his Dad for a few minutes.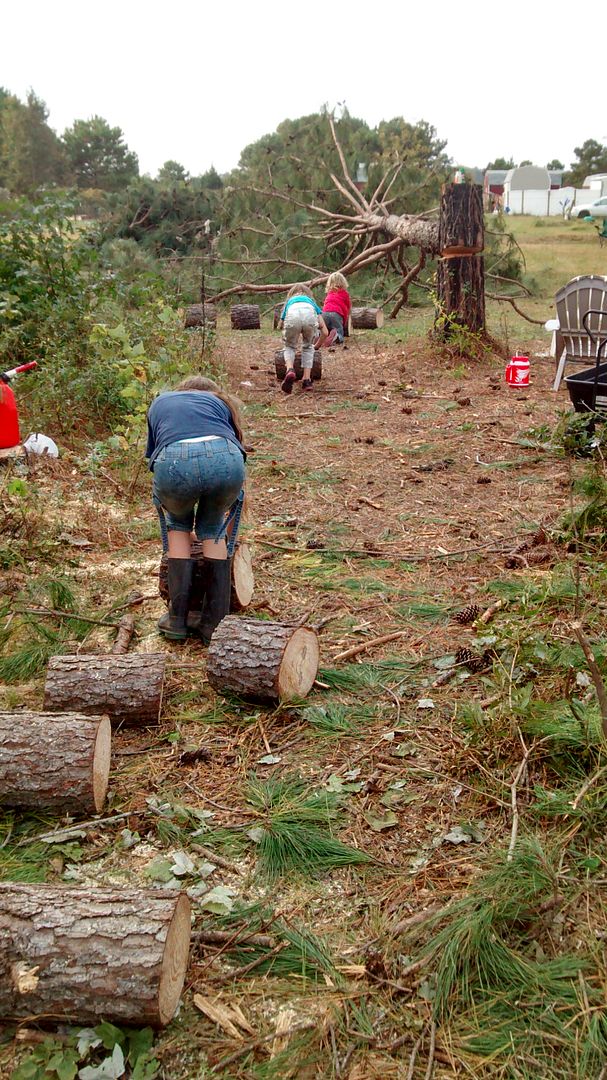 rolling logs I've thrown into the clearing to the area where Joshua and Amanda will pick them up
While I rested, I tried to get a picture of all of them in a row.
I did not succeed. This was the only picture I could get with all of the four "rollers" in it.
Gathering our own wood allows us to go on an extra trip each year. However, working hard like this as a family has bonded us closer than any of those trips.
After a long, hard day like this, I try to reward everyone with a nice meal and dessert followed by a quiet activity. It is very satisfying watching the wood pile grow knowing WE, TEAM ASBELL, accomplished that together.
Proverbs 14:32 I
n all toil there is profit, but mere talk tends only to poverty.
I Thessalonians 4:11-12
And to aspire to live quietly, and to mind your own affairs, and to work with your hands, as we instructed you, so that you may walk properly before outsiders and be dependent on no one.