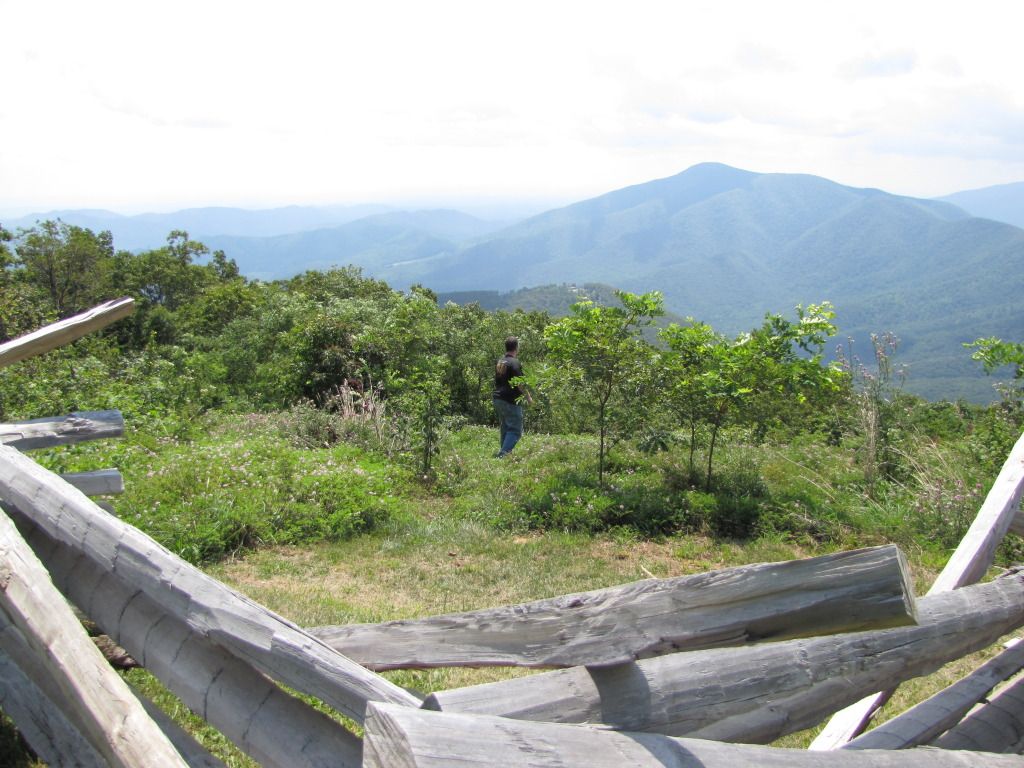 Clint descending Devil's Knob
You may need to enlarge picture by clicking it to see him.
Clint and I just returned from a long weekend getaway.
Well, I did. He decided to go over the barricade at 3851 feet on Devil's Knob where there are bears, bobcats, and rattlesnakes around. That was the last I saw of him.
Just kidding! He and I are safely at home after a wonderful time in Wintergreen.
We will post more soon.

Isaiah 44:23 Sing, O ye heavens; for the LORD hath done it: shout, ye lower parts of the earth: break forth into singing, ye mountains, O forest, and every tree therein: for the LORD hath redeemed Jacob, and glorified himself in Israel.