On weekends, we know that as soon as one of us goes to the bathroom in the morning, the little ones are going to want to come in our room to snuggle and talk. It's a great way to have some quality time with the little ones.
When I went to the bathroom, Hannah asked "Mom, can I get up?"
"Yes, honey. Go jump on Daddy."
(He knew she was coming, heard me say that, and was OK with it. This works with playful, easy going Daddies only.)
These were taken with my cell phone. I don't think I've shared these on the blog, but know our close friends have seen these via text.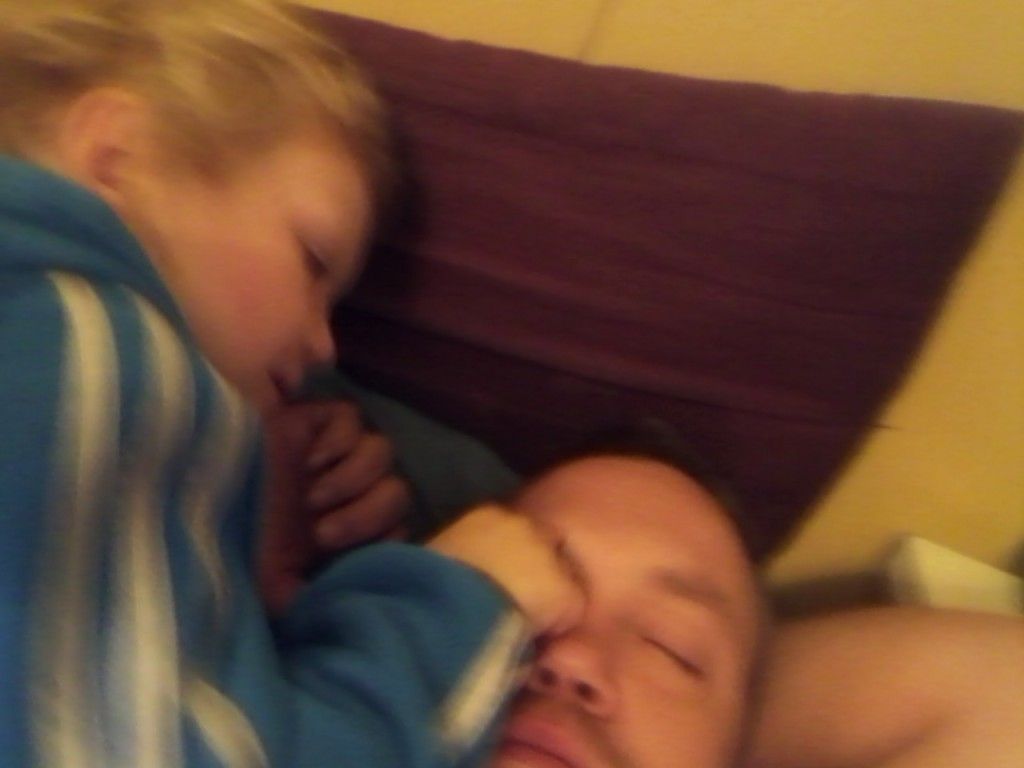 "Dad, are you asleep?"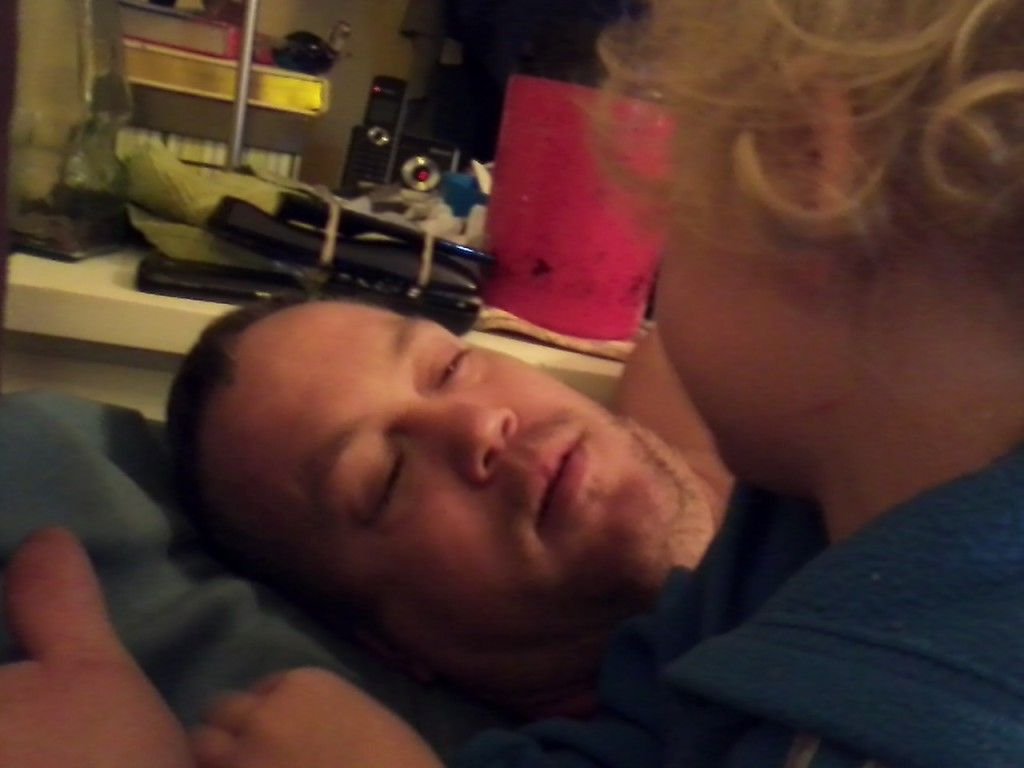 the heart to heart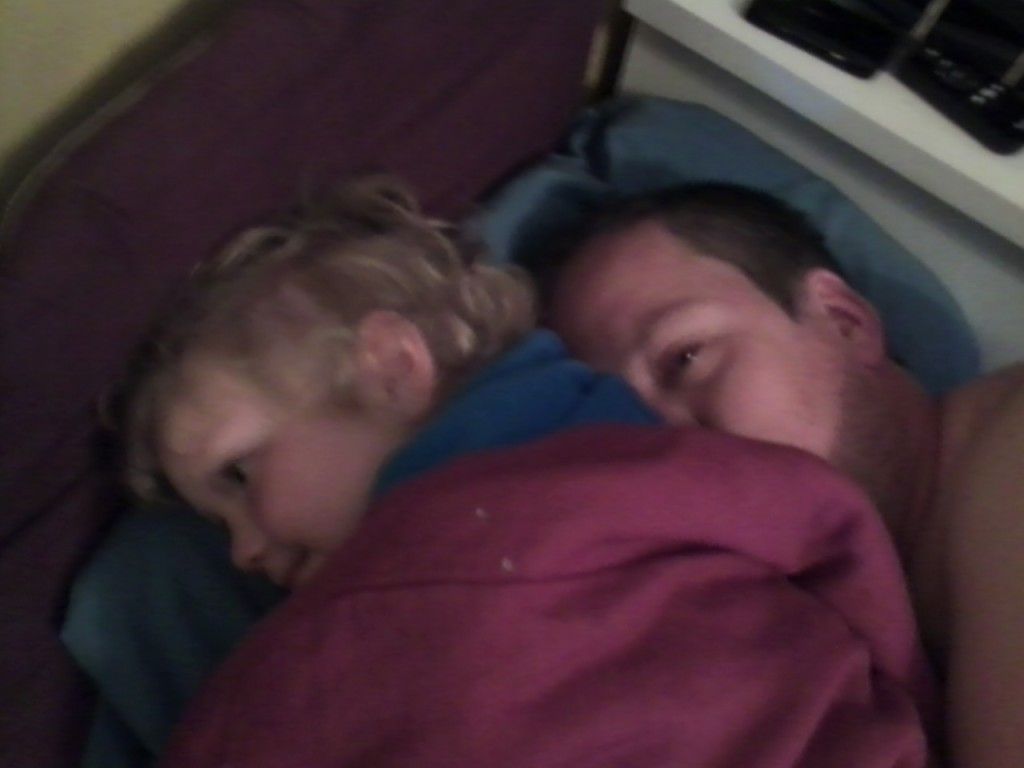 the snuggling