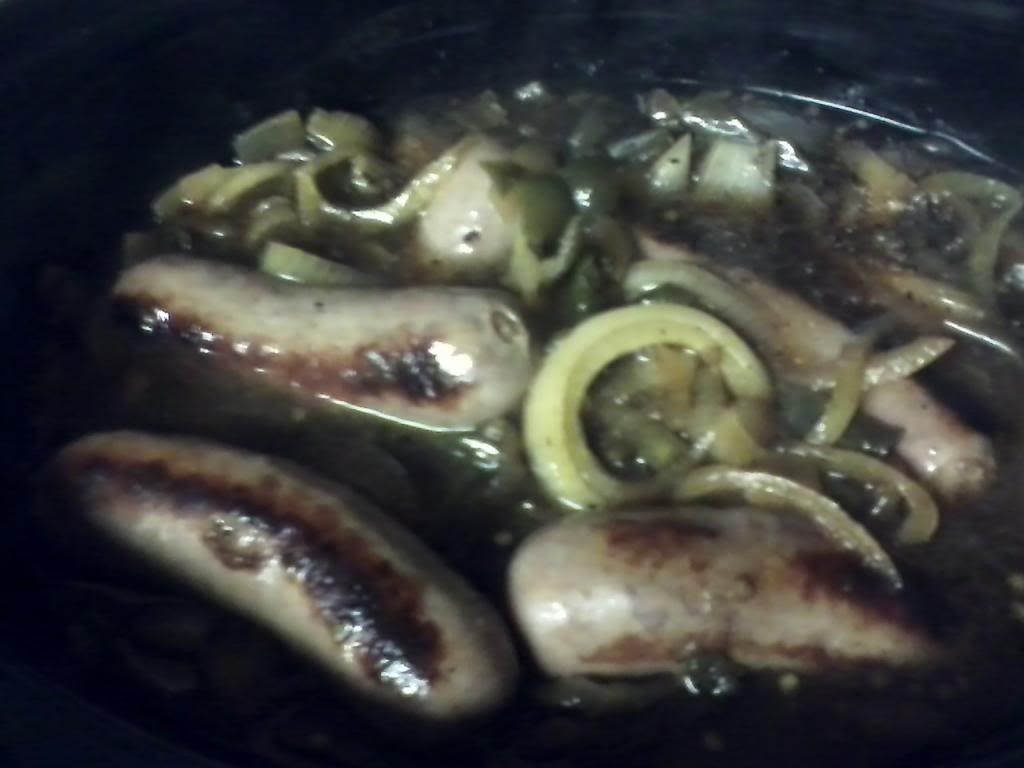 1 cup green peppers (sauted)
1 can beef broth (optional-sometimes I put it in, sometimes I don't)
I brown the brats on a stove before putting them in the crockpot to give them a jump on cooking.
I cook it on high for 4-6 hours and serve it in a casserole dish lined with rice.
Clint was blessed with a great second job that is hard to obtain. Not only does it pay well and allow him to work weekends only, but being on a resume can open doors should he look for another job. It is a nationally recognized brewery which gives employees free beer for meeting safety goals. Sometimes we get over 150 bottles at once! We don't drink beer, so I try to use some of it in cooking. Most of it is used as a treat for the horse which helps him keep weight on in the winter.