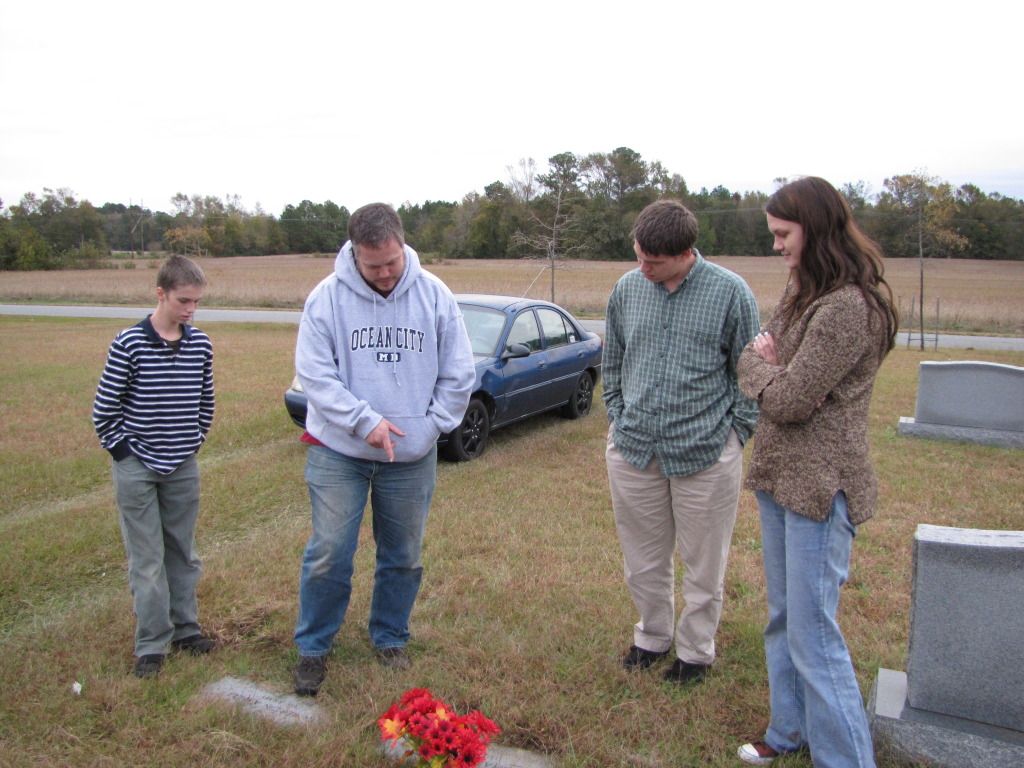 Clint telling the children good memories of his daddy.
Clint telling the story about the day the well was put in at his grandmother's house.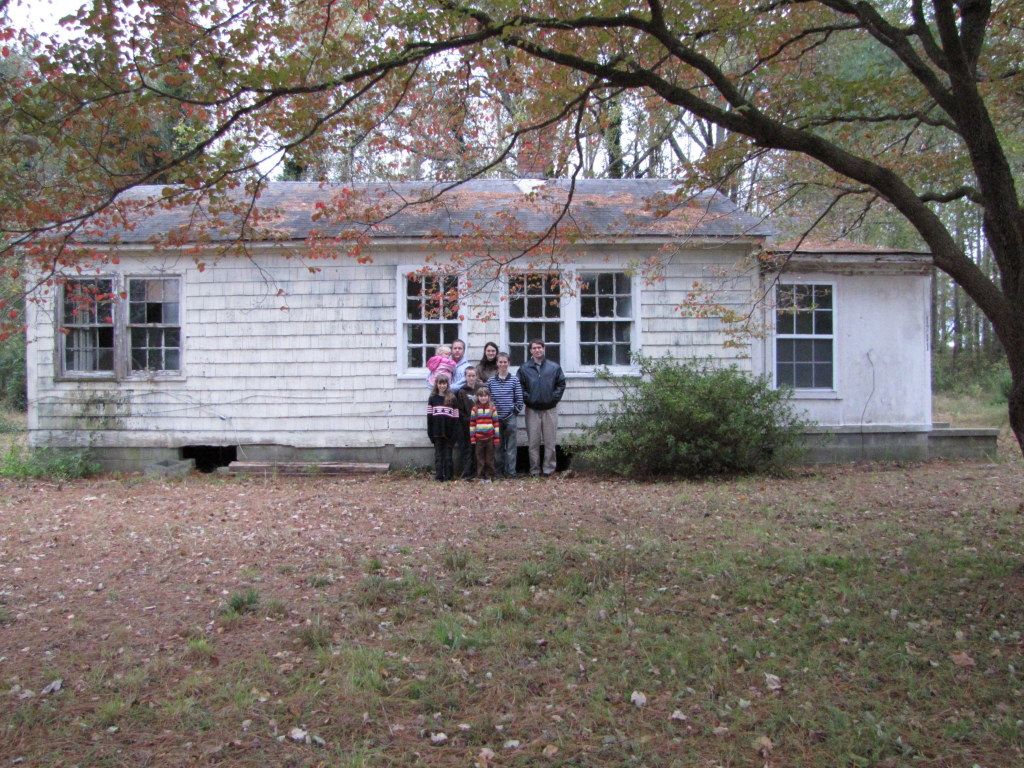 Clint's grandmother's house
Large families are often perplexed about what to do for entertainment. Sharing stories, even bad ones, in a positive light is a great way to bond. Children are naturally curious about their ancestors and there is no greater time to impart wisdom than when they are young. All this trip cost was some gas and some time. It was more beneficial to our family than going out to the movies where we would all be staring at a screen and not interacting very much.
Please keep praying for our family.
Family is worth fighting for. ~ Andy Stanley (son of Charles Stanley)