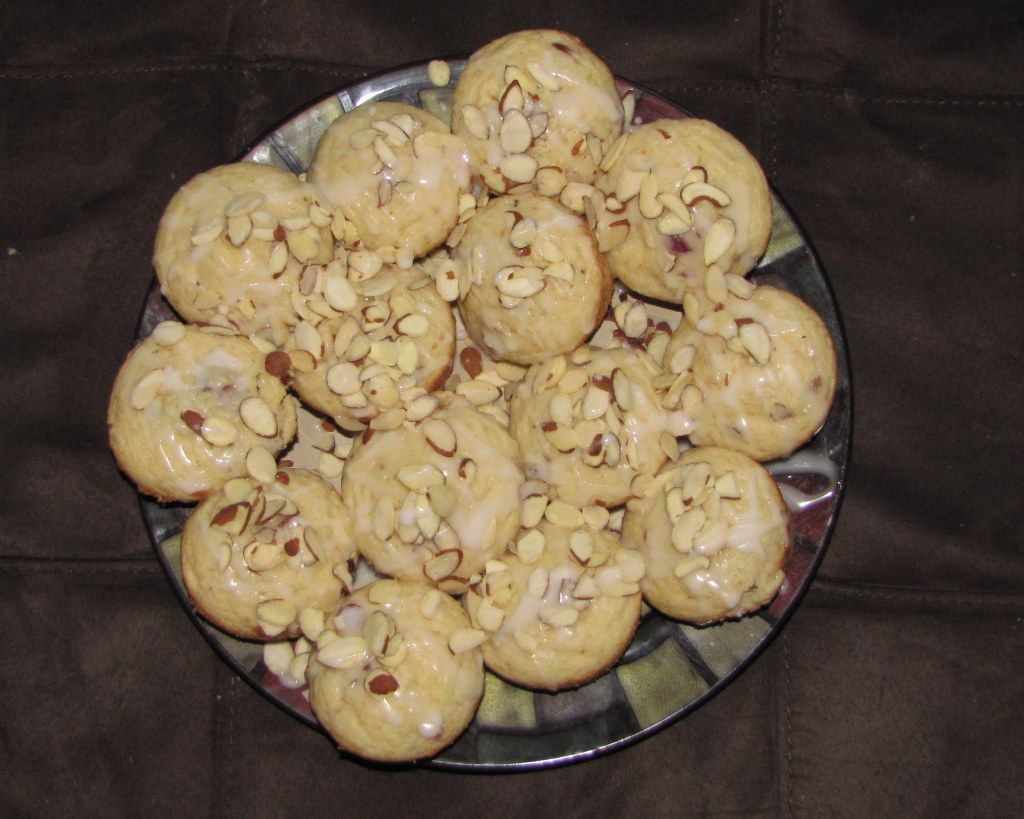 I made 24 muffins, and they were devoured rapidly!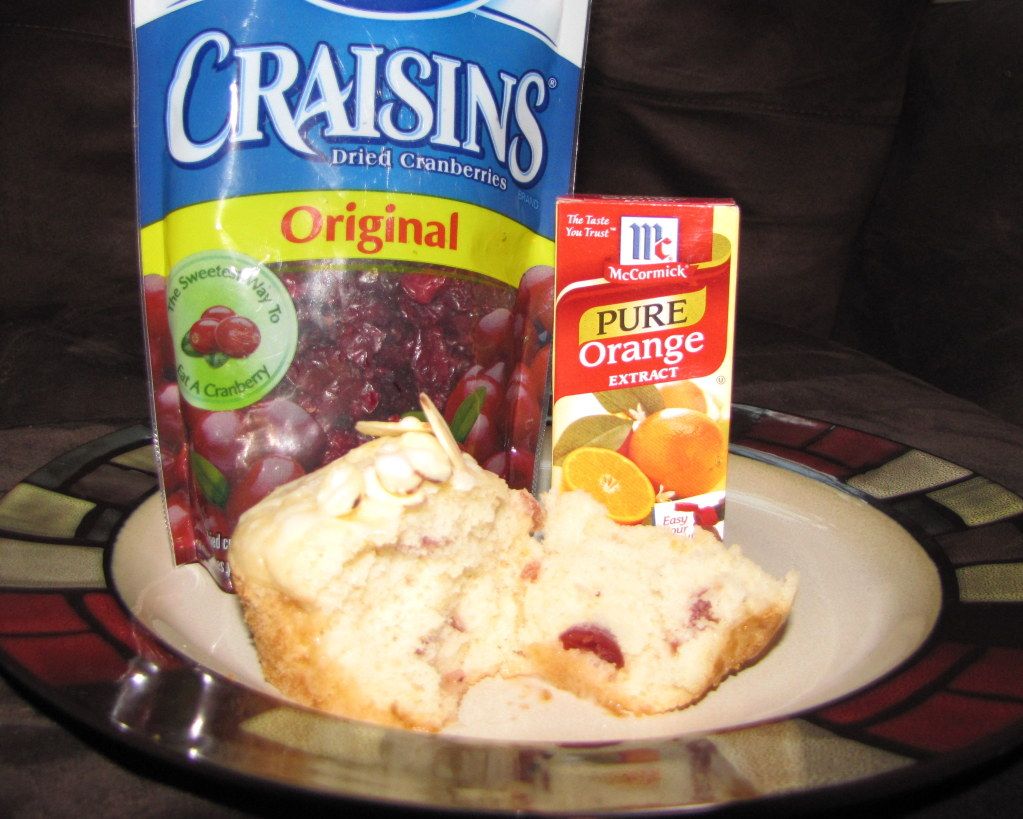 2 cups whole wheat flour
(I ran out and the stores didn't have any, so I substituted all purpose.)
1/3 cup sugar
2 tsp baking powder
1/2 tsp baking soda
1/4 tsp salt
1 1/2 cup orange juice
(I used water, orange zest, and orange extract.)
1/4 canola oil
1 egg
1 cup fresh or frozen cranberries (I used dried that I soaked overnight.)
I made use of what I had on hand following this
recipe
.
I added water to powdered sugar to make a thin glaze I could drizzle on top and then sprinkled them with sliced almonds.