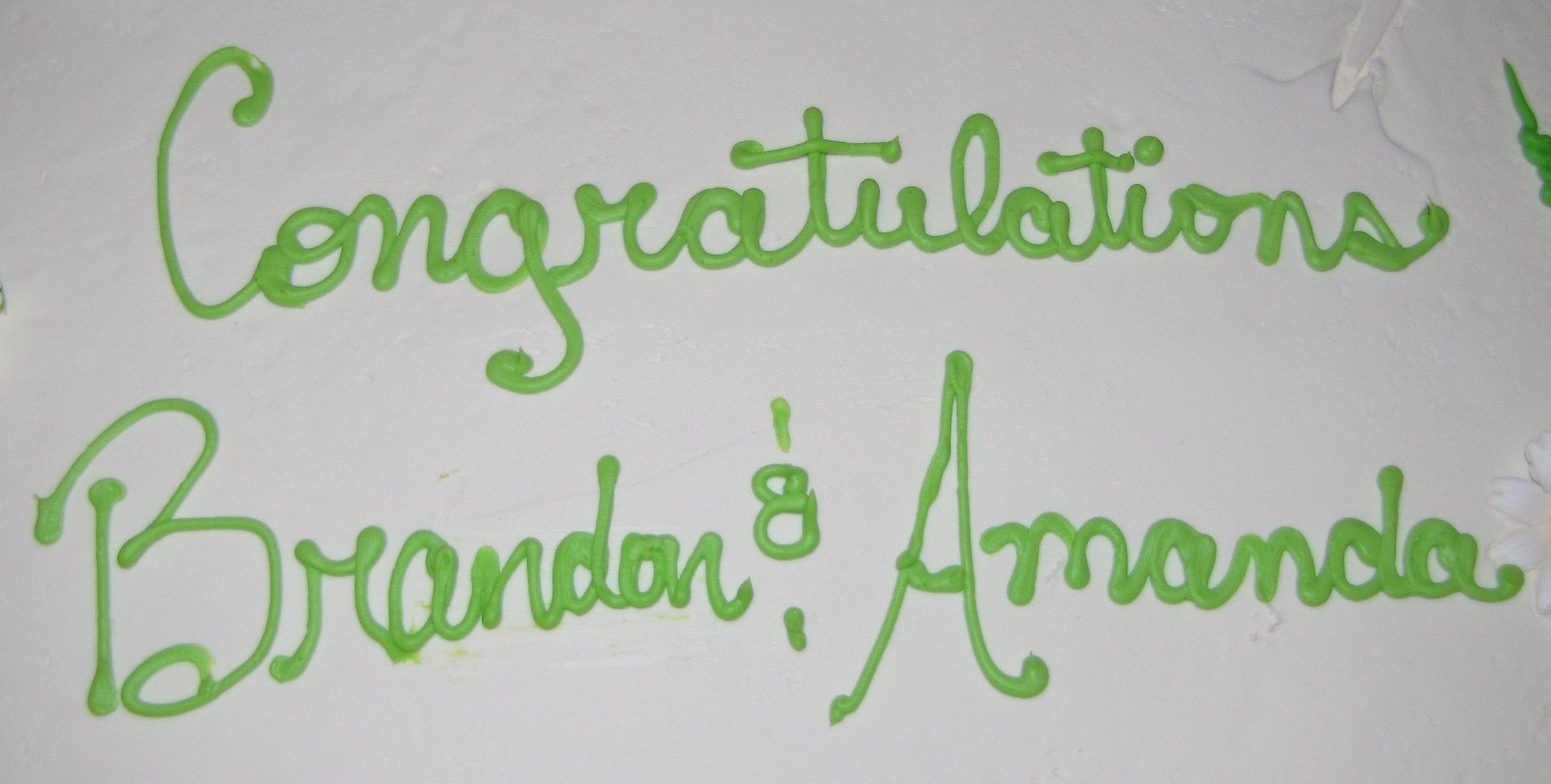 On the day we buried, Isaac and Mary, we also had another scheduled graduation party for Brandon and Amanda.
Life has been happy and sad, good and bad, joyful and sorrowful, beautiful and ugly, celebratory and solemn....all mixed together at the same time. It's been a time of great loss and great gain. I don't think we've ever seen such a time of stark contrasts before.
Without one of the aforementioned attributes, a person can not fully understand or appreciate the other.
Trying to keep the sad from affecting our adult children's accomplishments has been both a curse and a blessing. It's been good for us to have a reason to rejoice, but also hard at times too.
Bad things happen to everybody. We are not measured by what happens to us, but by how we respond to them. We can choose to sit immobilized by pain and focused on our grief, or we can choose to get up, embrace the gift of life that is still ours, do good, and treasure the blessings we are given.
Matthew 5:45b "...

for He makes His sun rise on the evil and on the good, and sends rain on the just and on the unjust."
Jeremiah 17:7-8
"
Blessed is the man who trusts in the LORD And whose trust is the LORD. "For he will be like a tree planted by the water, That extends its roots by a stream And will not fear when the heat comes; But its leaves will be green, And it will not be anxious in a year of drought Nor cease to yield fruit"
Psalm 29:11
The Lord gives strength to His people; the Lord blesses His people with peace.