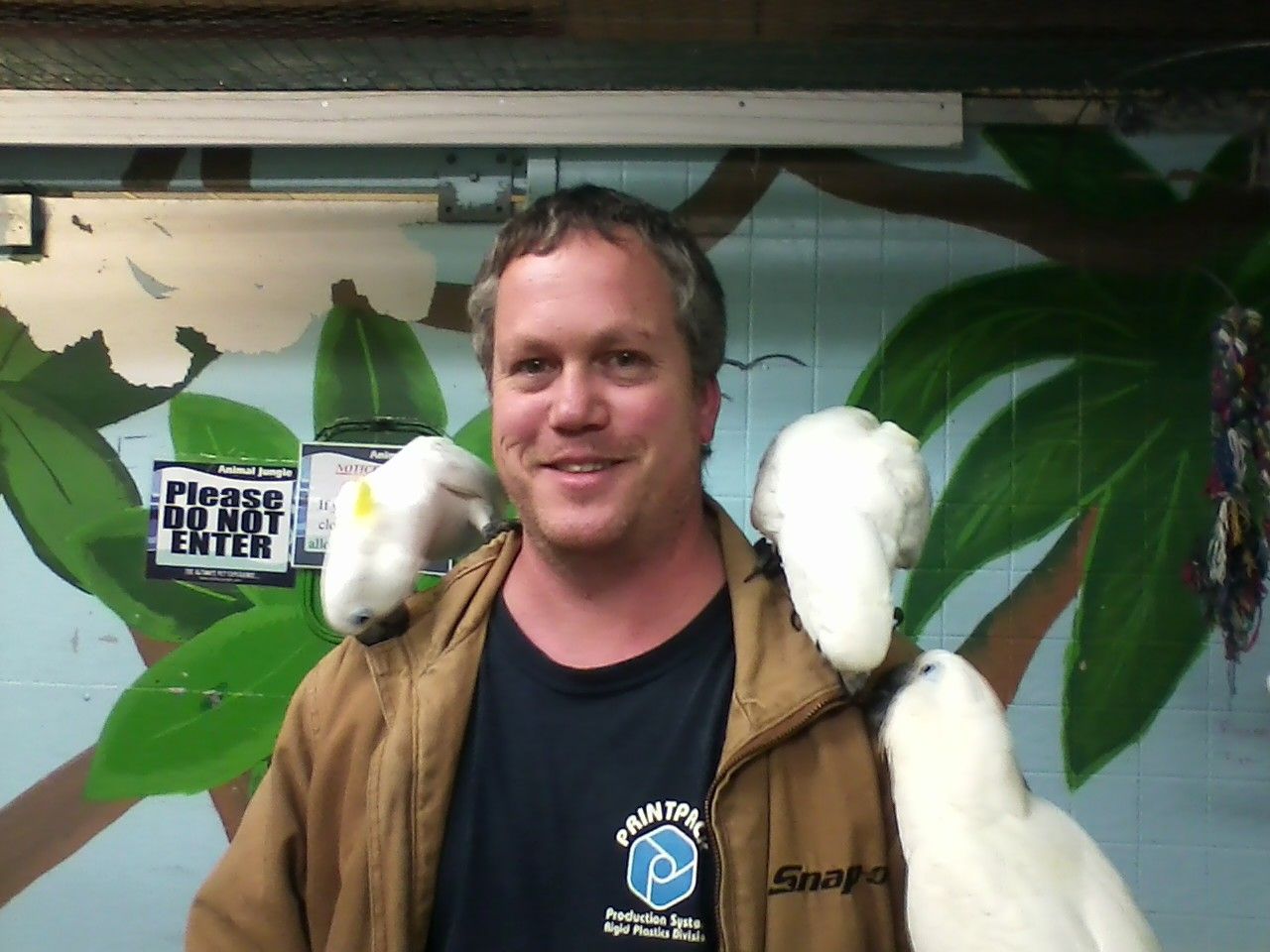 At one point, he had five birds with more trying to find a place to perch on him. They loved him! Clint has always wanted a large parrot, and after seeing this, I think he will do well with one. Those two working together pulled some threads out of his Snap On jacket which is what I call "vendor wear."
Clint gets a free something or another from vendors nearly every week: shirts, coats, hats, pens, calendars, tools, knives, stationary, tickets to events, stickers, shoes, etc.
I am thankful he wasn't wearing the Carhartt jacket I bought him.
(And thank you to the vendors who have given us all of these things!!!! Happy now? :-) Ha!)