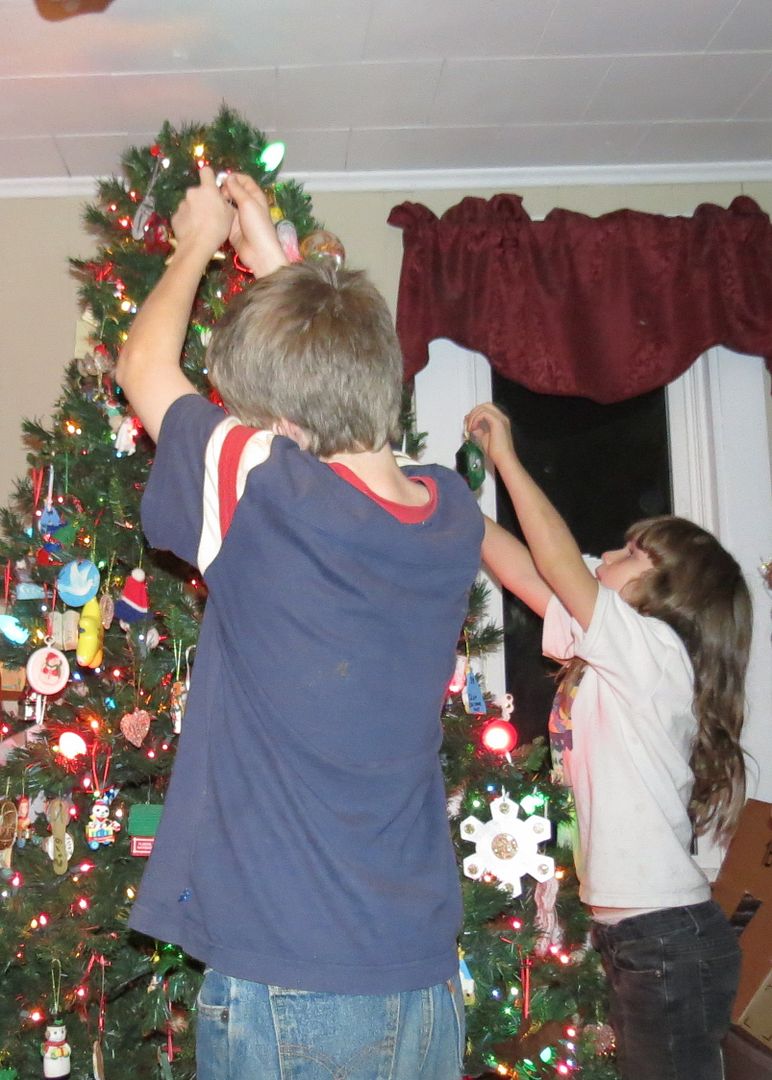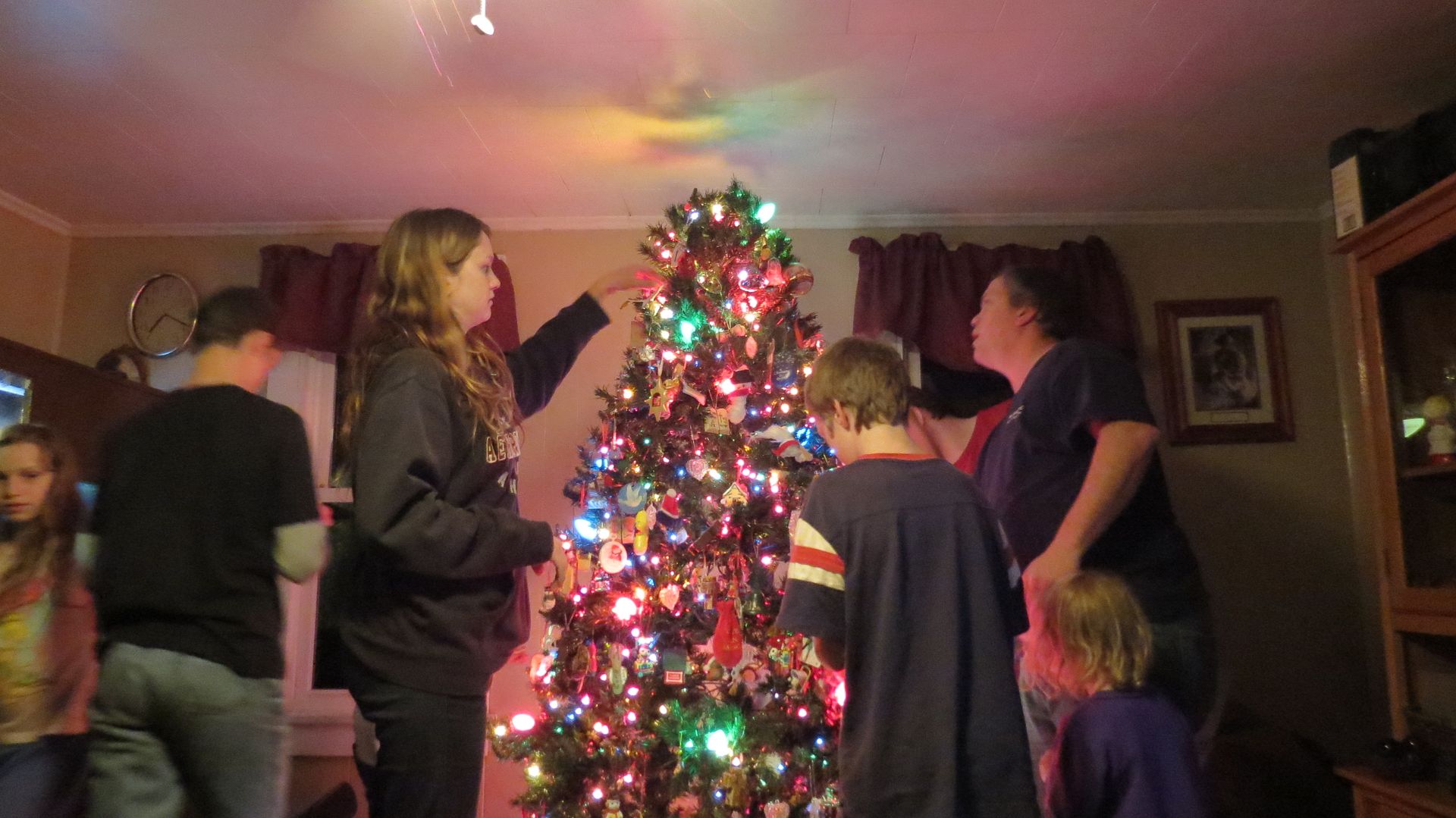 My job is to unwrap the ornaments, hand them out, and take pictures.
Most of our ornaments are ones we have made as a family over the years.
We also have some collectible ornaments that remind us of special life events as well as some antique ornaments from when I was a child. It's not a store tree, but OUR tree which makes it more beautiful than any other tree around!