This was first shared with me through Facebook from my friend Jen C.
This can help so many students with multiplication, I wanted to share it here: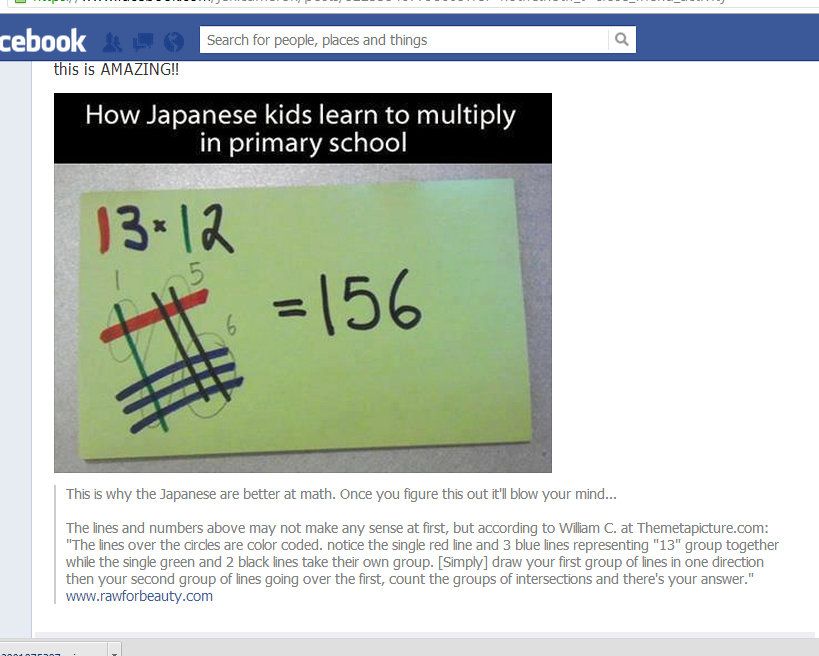 The lines and numbers above may not make any sense at first, but
according to William C. at Themetapicture.com: "The lines over the circles are color coded. notice the single red line and 3 blue lines representing "13" group together while the single green and 2 black lines take their own group. [Simply] draw your first group of lines in one direction then your second group of lines going over the first, count the groups of intersections and there's your answer."
Here is a video that explains it in detail:
Take the time to read the comments about multiplying by zero.