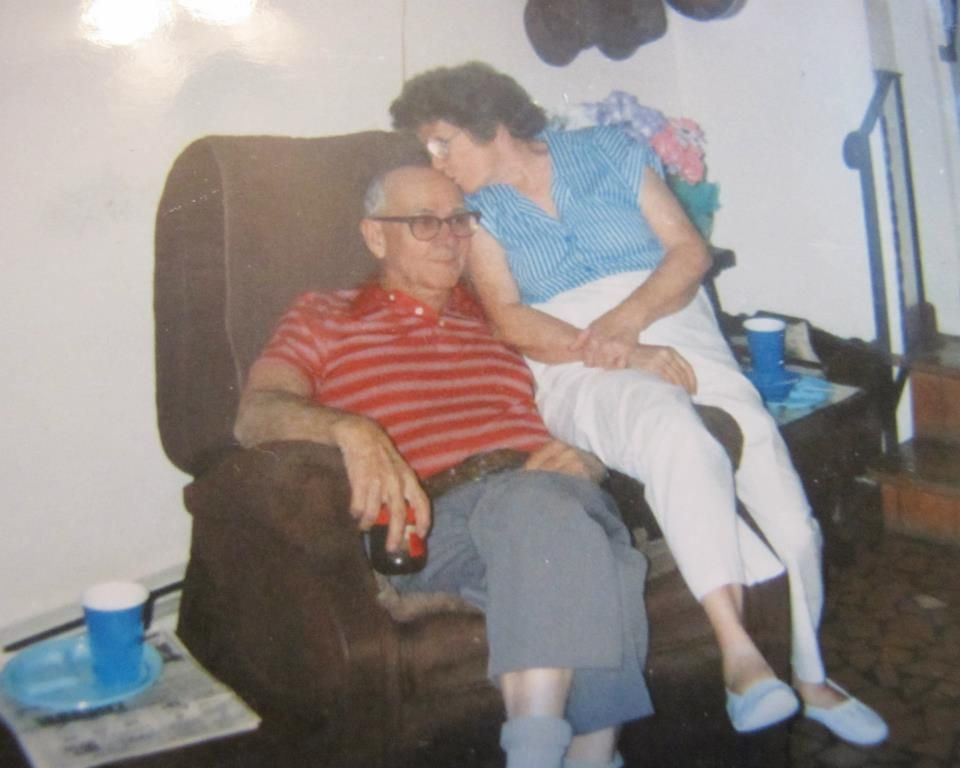 My grandfather Rollis died today.
Due to issues with other family members, I had not seen him in almost 10 years, but I loved him very, very much.
His last words to me were him telling me how proud he was of me for having a large family and for being a good mother. He was quieter than most in our family, so his words of praise have a special place in my heart.
When I was little, he'd hug me and I'd smell a mix of freshly cut lumber, tobacco, and Juicy Fruit gum. He always had a piece hidden away for me.
Please pray for comfort for my grandmother Elsie. They were so close. Please also pray for my estranged loved ones who I know are hurting deeply over this.
I love you, Pop and have missed having you in my life more than words can ever convey. There was so much I wanted to ask you and share with you. I see you in my children constantly. Caleb has your amazing ability to build anything from just looking at a picture of it. I have prayed for you through the years, will continue to pray for Grandma, and will see you both again. Hold my babies, Pop. Love on them for me.